Graduate to a Premium Experience - Introducing Bloomz Teacher Premium
by Horacio Ochoa, on Jun 15, 2017 3:02:58 PM
We are really excited to share with you a new experience available through your Bloomz app today - Bloomz Teacher Premium.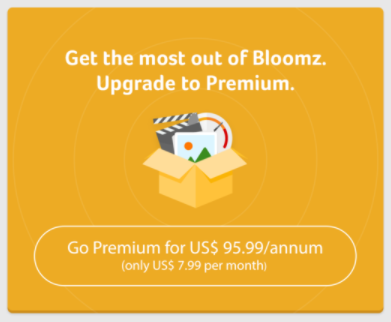 Bloomz Teacher Premium is exactly what it sounds like, a superior experience that will give teachers additional controls, data, value and functionality, all on the same app you already use and love!
Interested? Here is what Bloomz Teacher Premium has to offer:
All the functionality in our Bloomz Free product, including:
Post updates & instant messaging,
Calendar & Event Scheduling,
Parent-teacher conferences,
Volunteer signups,
Student portfolios,
Behavior management,
Digital flyers & parent resources (where available)
Available now on Bloomz Premium:
Bulk Downloads: Teachers can download media (pictures and video) in bulk from both their mobile and web app.
Parents' Convenience Pack included: Your class parents will not need to pay for mobile and bulk downloads, they are included in your Premium subscription!
Unlimited cloud storage to share as much or as little as you want, no limits on your classroom
Calendar monthly and weekly views for an improved calendar experience.
Ability to add captions to individual Photos
Ability to disable downloads for additional control
Data dashboard to show you how engaged you and your classroom is on Bloomz
Print event history to keep record of past events
Premium support
These new features will soon be rolling out and you may start seeing them soon on your Bloomz classroom (Fall 2017).
We understand this is the end of the school year for many of you, so we wanted to give you an early preview and allow your parents the ability to download all the media you shared throughout the year at no cost, if that's what you want to do. Thus, we are introducing the Bloomz Teacher Premium subscription now at an initial price of $4.99.month, for a limited time only. Update: since our initial launch, the price of the Teacher Premium subscription has been updated to $7.99 per month.
You can subscribe to the Bloomz Teacher Premium by going to your account settings, and clicking on Upgrade Now at the top (more information is available here).
As we've promised before, nothing is being taken away from our current free experience, but we continue to add value and innovation to our users through both our free and premium experiences.
We are super excited to share this with you and can't wait to hear what you think about them. Please share your thoughts in the comments section below.