Huge Update from Bloomz is Now Live!
by Horacio Ochoa, on Apr 19, 2018 5:04:39 PM
According to Ernest Hemingway, true nobility comes from being superior to your former self. That's what we at Bloomz are all about - self improvement.
Today, we released a new update to our mobile and web app that includes a series of improvements that make our app more friendly, easy to navigate and gets you to the content and features you need faster. But it's not a minor release, we're talking over 20 improvements altogether!
Some of the most noticeable changes you'll see right away are here:
Navigation changes for ease and discoverability

Easier access to Behavior and Student Portfolios from your main feed

Messages filtered to the context of the group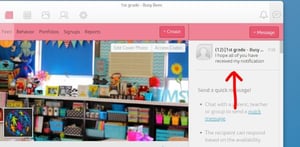 "Document added" post when an admin or teacher adds a document to the Media section of their group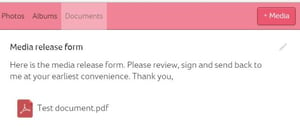 The "New" label is being shown more prominently on the top to show the new posts and new comments on the feed.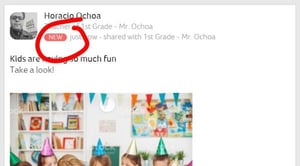 "Edited" label is added to the posts which have been edited and surface to the top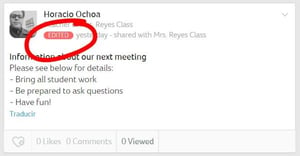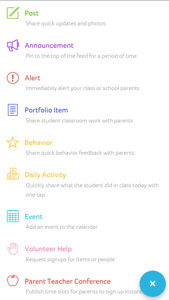 You can see the full list of changes we're introducing today below. However, the best way to experience the latest update is to go download it and use it! So go ahead and update your app at the App Store, Google Play or open in your browser. Don't forget to let us know what you think in the comments section below.*
Notice all these changes are now available in Bloomz on the web and iOS (Android update coming soon).
Enjoy!
* Full list of changes in today's update:
Navigation:
Account Settings:
Left Menu/Group Filtering:
Changes to Behavior/Portfolio Tabs:
Sort portfolios by "Last Updated"
Notifications for New Documents
One-click Invitation to a Class
Mobile Specific:
Same changes in Navigation as in Web
Messages moves now available from bottom Navigation
Other Updates: