I Use Bloomz Student Timelines Because...
by Jude Miqueli, on Jun 19, 2018 5:31:25 PM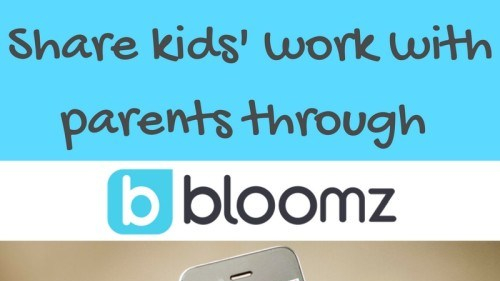 Bloomz teachers can post student work to a digital portfolio which is essentially a stream of data for parents to access. A student timeline contains awards and a body of work including photos, video, and audio. Over the year you can see how the student has progressed by browsing through his/her timeline. During conferences you can pull up the timeline and discuss with parents.
Here are three reasons why I use student timelines:
1. Parents Get Notifications When Teachers Add Updates To Their Child's Timeline Posting student work will add the document to the student's timeline AND send a notification to the family. Family members will see the student work in their feed and they have access to the Student Timeline which has the entire collection of projects, book reports etc.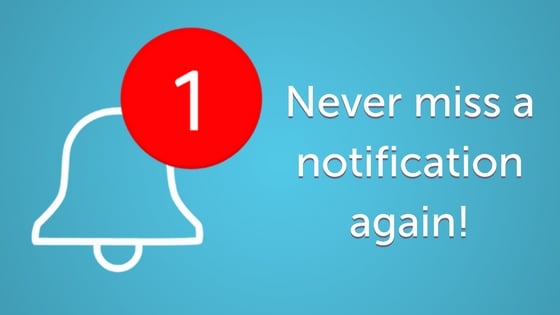 2. There's A Way To Add Video To A Student's Portfolio Bloomz teachers have the ability to share performance based assessments with parents. Whether a student is reading aloud, enacting a skit, or demonstrating a science experiment, teachers can set up a device, press record, and add the video to the student's timeline.
To add video:
Click on your class name in the left menu
Click on +Create button in the Feed (on iPhoneapp/Android app click +)
Click Student Work
Click on For
Select the student
Click video icon and insert a video
Type in a Title (optional)
Type in a Description (optional)
Click Post
3. Parents Comment On Student Timelines After you publish student work parents might like it or comment on it. This is an excellent opportunity to engage in personal dialogue with parents. You can give them individual attention while acknowledging their child's interests and work! I highly recommend interacting with parents on student timelines by commenting back. Even little positive remarks go a long way in developing meaningful relationships.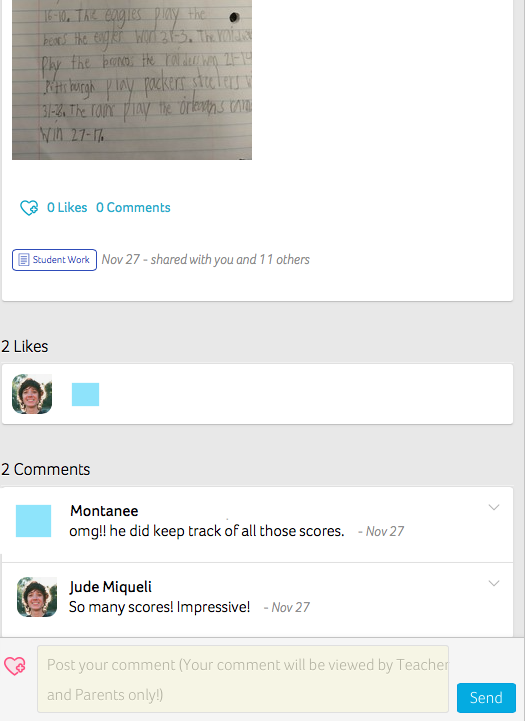 If you have more questions about Student Timelines check out the Bloomz Support Desk article, How To Post Work To A Student Timeline. Additionally if you are a parent or teacher, join the Bloomz Teachers Facebook Page for community and conversation! We are always looking to connect with other Bloomz users. Have a personal story regarding Bloomz Student Timelines? Please feel free to comment in the section below.