Spring-Cleaning time: Teachers can win $500 for their Classroom!*
by Horacio Ochoa, on Apr 1, 2019 1:32:47 PM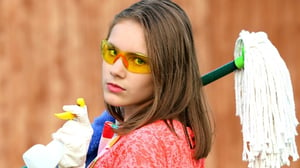 Updated: to reflect new ending date of August 31st, 2019.
Are there too many parent communication apps in your school? Do you love how Bloomz helps your class parents stay in touch and informed? Would you like more teachers in your school to jump on the bandwagon? (and wouldn't mind a little more resources for your classroom) Then keep reading, we got great news for you!
We want to help schools declutter from all the communications tools out there slowing parental engagement and we are rewarding our most passionate teachers for it!
This spring, we are helping thousands of schools clean up and declutter from all the communication apps, but we understand that sometimes teachers don't have final decision over which app they go with, or maybe your principal is not ready yet to make a move. Well, here is how to get in on the action:
Propose a PD session at your school to show all the benefits of Bloomz to your teacher colleagues
Use our PD resources to help you prepare for the session
Take Pictures! And share them on social media with #SpringCleanCommunication
Get as many teachers as you can using your personal code (see instructions below) and share this on social media too!
Every new teacher you get to join using your code gives you another chance to win $500 for your classroom*
Here is how you can get your personal code:
1. Click on the "Invite" link at the bottom of your left navigation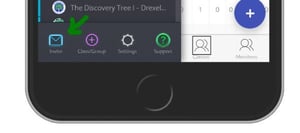 2. Scroll down to "Invite to Try Bloomz"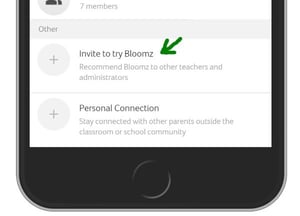 3. Click on "Get Link for Blogs" and copy that link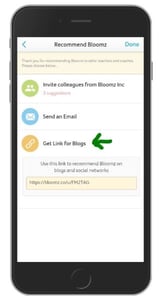 Get started now, we are now capturing entries and will continue through the end of school year (June 30th August 31st). If your school is ready to make the move, schedule a call with us, we'll get your whole school set up and we may donate $10,000 to your PTA, PTO or eligible parent organization.
Spring cleaning has started, get in on the action!
* No purchase needed. Promotion available from April 1st through June 30th August 31st, 2019, to educators in the United States of America. Restrictions apply, please read our full rules and restrictions.