3 Steps to Advocate for Unified Communication
by Jude Miqueli, on Jul 29, 2020 1:09:00 PM
Spread the word about Bloomz! If you are a teacher using Bloomz and want your whole school on board here are some tips on how to go about doing it.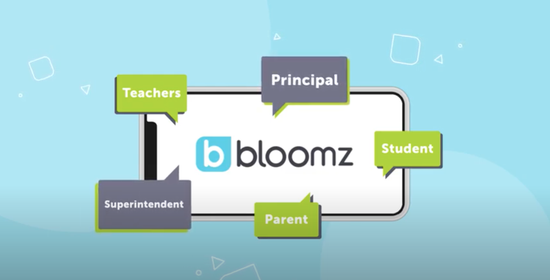 1. Talk To Your Administrator
Two years ago I entered the public school setting as an experienced private school teacher and Bloomz ambassador. Being new to a school and implementing big change was challenging but I felt that it was essential to productivity, time management, and parent communication. I started the process of convincing staff right away. In August I mentioned that Bloomz app was my favorite way to communicate with families and build community to my principal. It was a quick conversation in the hallway which I later followed up on through email. Bloomz has a button on the teacher account to email the principal of your school. That made it super easy and IT WORKED! My principal scheduled a conversation with Bloomz by clicking the button in the app. I recommend that as an easy way to start the conversation.
2. Mini-Workshop With Colleagues
Principal interest is the easy part because the administration wants a unified platform. Once my principal was on board she asked me to inform staff. Teachers can vary in interest on communication preferences. To start I made a flyer with information from the Bloomz Teacher Resources Page for my teacher's lounge bulletin board. Then I sent a quick all staff email to let them know about the mini-workshop I was going to hold on Bloomz in my classroom after school. This can be done in a virtual setting such as Zoom or Microsoft Teams this fall. Just by holding a 30 minute workshop after school I on-boarded nine teachers in September.
3. Continue Sharing Resources
With my continued use and communication about success with the app my principal was ready to go school wide by March. At that time I gave a Zoom presentation of my Bloomz classroom to staff. It was an informal presentation where I walked colleagues through my Bloomz page by screen sharing.
For additional presentation materials Bloomz provides slides and YouTube Tutorials to teacher leaders. Check in with staff throughout the year and share these teacher tools to support schools with implementation.
Getting Started As A School Admin.
Managing a Community (School/District)
Now that we are working within this "new normal" it's much easier to convince schools and teachers to choose an app for communication. Bloomz is truly the only app you need!
Jude Miqueli is a Bloomz Ambassador, Educational Technologist and Teacher at Seattle Public Schools, certified in Elementary Education K-8, ESL, and Montessori.