5 Tips for a Successful Parent-Teacher Conference Season
by Jude Miqueli, on Oct 2, 2017 2:35:57 PM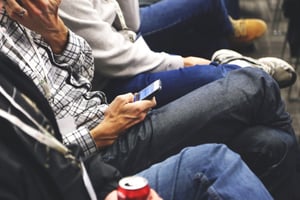 The days of conference sign-up sheets hanging on the classroom door or email chains to schedule your parent group are over. Organizing parent teacher conferences is easily done on Bloomz. Simply create time slots for busy parents to sign up on their device.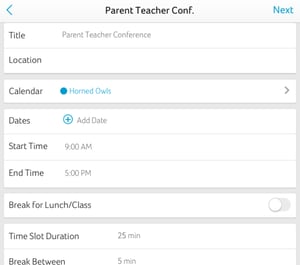 Post your parent teacher conference a month in advance to give families enough time to organize their schedules.
If parents sign up for a slot they can't attend they can take their names off and switch time slots.
Giving them a month to sign up and rearrange takes the task of the teacher's to-do list. Just make the Bloomz post and check it the day before conferences.
You can print out a PDF of the schedule to have next to you on conference day.
Remember to give yourself a break between each conference! This gives you a window if families are one or two minutes late. (And a couple minutes to hydrate!)
Each step teachers take toward making parent teacher conferences less intimidating will facilitate refined communication with parents. A convenient sign up is the first step towards a successful parent teacher conference. Planning ahead can help parents and teachers to have a courteous and enlightening exchange of information. Download these parent teacher conference worksheets for note taking and topics to discuss. Share them with parents on your Bloomz newsfeed before conferences so parents have an idea of what to talk about at conferences.
When teachers use Bloomz for parent teacher communication it inherently strengthens the parent-teacher partnership. This is an important part of a child's success in school. Parents are kept up to date on Bloomz so they come in to conferences with a well-rounded and informed view of their child's classroom life. When children see their parents and teachers working together, they know we care about their needs at home and at school.
What other tips do you have for teachers during Parent-Teacher Conference season? Write your tips in the comments section below.