7 Ways to Keep Students and Parents Excited About School Over the Summer
by Crystal Gammon, on Jun 1, 2021 6:08:38 PM
As the school year ends, teachers are preparing for a well-deserved break. As teachers ponder about the unconventional 2020-2021 school year, they often think of ways to make communication and community stronger with their next class. While teachers are ready to spend a relaxing summer with their families, many of them are already planning to receive new students in the fall.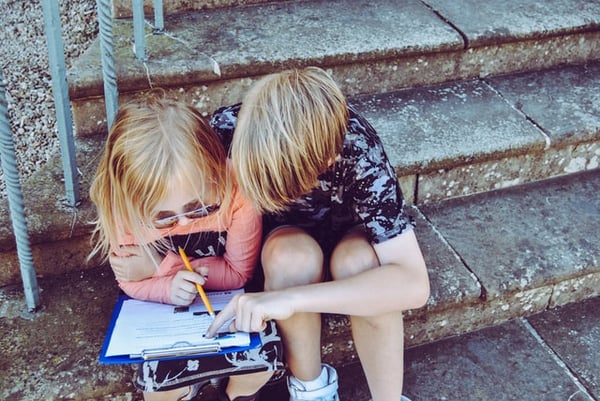 How can teachers use communication to keep students and parents excited about school over the summer?
1) Share a message with your students and families- Share a message with your families to let them know who you are. Let parents and students get to know you before they enter your classroom. Share about your favorite books, sports, activities, food, and more.
2) Create a Student Spotlight- Send home a parent survey and allow parents to share a bit about their child before they even enter your classroom. If the parent wishes to participate, choose a student each week and create a spotlight post on each student!
3) Share Resources to Help Prepare Students for the Upcoming School Year- Share as many online resources as possible to help parents and students prepare for the new school year in the fall. Share gaming websites that parents can use to keep students engaged in learning.
4) Connect with Parents and Students Early- As soon as you get your new roster and parent contact information, send out invitations to join your Bloomz community and start connecting families right away. This will help build a classroom community before students return in the fall.
5) Share Ideas for Summer Adventures- What better way to keep students excited about school starting in the fall than to share ideas for summer adventures? List the local parks, walking trails, libraries, museums, and more. Share ways that students can stay active over the summer and use their adventures to inspire writing topics for returning to the classroom.
6) Share a Summer Reading List- It is not always easy to inspire students to read, but it is easier to encourage students to read when you get parents excited to share the experience with their child! Create an exciting reading list full of graphic novels, short stories, classic novels, and more to help parents and their children bond over the summer with shared reading activities. Include titles that will interest all generations.
7) Create a Countdown for the First Day of School- Create a countdown that will generate excitement for the first day of school. The countdown will continue to create engagement with your Bloomz classroom and inspire students to get ready for a great school year!
How do you use Bloomz to keep students excited and engaged over the summer? Leave us a comment about the creative ways you communicate with students and parents in the summer.