Appreciation Week Featured Teacher: Bruce Brown
by Bloomz, on May 6, 2015 1:42:11 AM
This is our third installment in a special series of articles we prepared for Teacher Appreciation Week, recognizing amazing educators who make a difference in the life of students. If you have any suggestions, stories you want to share, please email us at: info@bloomz.net.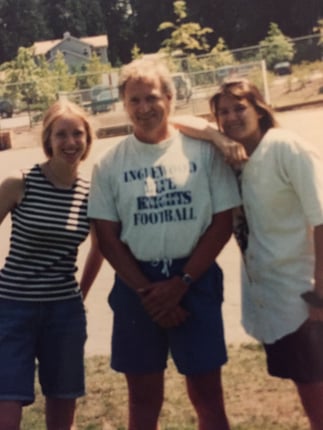 On teacher appreciation week, it is easy to remember those that stood up in front us as we sat in a desk taking notes, those that graded our papers, and taught us subjects we simultaneously loved and hated… but what about those that taught us so much more? I can't make it through this week without honoring one of the greatest coaches and teachers I have ever had the pleasure of knowing. I had Mr. Brown for PE in Jr. High, and I was also on his volleyball team The Angels. He has always been one of those presences that feel larger than life. I never felt like he had to do anything, and yet we all wanted to be our best when we were around him. He encouraged and "coached" in everything he did. He made competition fun, whether it was a game, or if we were doing the physical fitness test in class. I remember my friend Meghan and myself (both of us are in the picture with coach) were doing pushups, and I had thought 20 would be a good number. He (knowing he could get more from both of us) started pinning us against each other… "Uh oh Mel, Meghan doesn't look tired at all… I think she has this one." Something like that. But that was all it took. I was not going to give up until I had done one more push up than Meghan. (I think we ended up tying) We knew he always had our back, and if he believed we could do it- we could. I credit him with instilling me with a competitive spirit and a determination to succeed. But with that knowing that winning isn't everything. It is about you. How you handle yourself when faced with adversity. To never settle with anything less than the best version of yourself. He is an amazing man, as much as he means to so many people, we all know we mean the same to him. He still contacts us to say happy birthday, and to remind us we are forever an Angel. So thanks coach for everything you have done for me and so many others. You are our Angel too…
I asked Coach to answer a few questions for teachers and parents alike…
Why did you choose to become a teacher?
I was blessed with great teachers and coaches in my life. I had an uncle who taught and whenever you were around him, he was always happy and energized. My first coach was an elementary PE teacher (Rex Davis). He was so professional and a great teacher - I wanted to be him. By the time I was in HS he had moved to teach there and then he went to WSU to teach in the PE department and coach tennis so when I graduated from WSU he was able to write a letter of recommendation saying he had taught me from the age of 5 until I was 20. He is still in my life.
I knew I wanted to coach and teach at an early age - started coaching at age 13 and had my own team at age 14 (coaching 12 year olds) - not sure you could do that today. I used to ask coaches questions about strategies and techniques - still have those notes.
What is the most satisfying teaching moment and/or a funny classroom story?
I think that were very few days in my career that I didn't feel satisfaction by watching you people grow, achieve and gain confidence. Also not sure there was ever a day where I didn't laugh - young people are so honest, trusting and sincerely funny.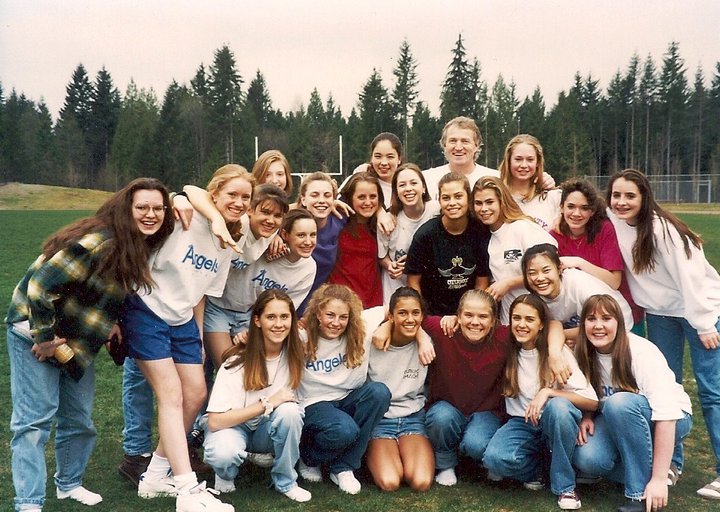 What is your greatest advice to parents?
Enjoy each stage, it goes fast
Stay close even when they are trying to become independence
Model all behaviors you want them to learn - they will hear what you say but believe what you do
Always try to see the big picture when it comes to what is really important and that will help them become a better adult - responsible, confident, learning to work, honesty, determined, perseverance, accountable, teachable spirit, team player, etc
Be a security net but allow them take on challenges, take healthy risks, fail, recover etc
Love them unconditionally and don't confuse what the child does for who the child is
Don't be obsessed with everything being perfect
Don't do things for them that they are capable of doing themselves
Teach them to take responsibility for their own actions and choices as well as the consequences and the results that come with those choices
Don't protect them from failure or treat it as more important than it is
Learn to release them to other trusted adults
Sports should only be a small part of who your kid is and only a small part of your relationship with them
What do you like most about Teaching?
Building confidence - relationships that last a lifetime - believing in kids before they believe in themselves - visualizing the finished product - healthy risk taking - seeing them become fearless - helping them find and stay on a path of honor - demanding in direct proportion to how much you love them - helping kids find their passion
Your suggestions to other aspiring teachers?
Never stop learning - never be satisfied with mediocre
Find a trusted mentor
Know your "why" - why you teach
Develop a style that works for kids and for success
Technical knowledge and the ability to teach it
Understand and apply positive motivation
Build a team in your classroom
Understand what allows young people to trust an adult and don't assume trust
Work hard every day - they deserve your best
If you love what you are doing, let it show and if you don't enjoy teaching, don't do it
Be careful with your words - think before your speak - positive or negative, they will stay in your kids' lives forever and you cannot take back a spoken word
Confront wrong behaviors because you care
Create a sense of urgency
Learn to balance discipline and fun
Reward "student owned" behaviors - effort and attitude and the performance will improve
Listen when they talk
Develop trust and then tell them the truth
Be demanding without being demeaning
Become a confidence builder
Detonate your explosives in an unpopulated area
Praise publicly, correct privately
Give them ownership of all positive growth - "look at who you have become…"
Demonstrate the character traits you want them to learn -
Be accountable - admit your mistakes and look to yourself first when things don't go well
Never give up on them
You are not ever trying to break their spirit but rather to take their spirit to a new level
If you love your kids, tell them every day - doesn't take much to say, a smile, a wink, a look that says… I am glad you are here, I believe in you and think you have greatness within you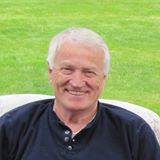 Coach Bruce Brown has 35 years as a teacher, coach, athletic administrator at the junior high, high school, junior college and collegiate level. He has coached, football, basketball, baseball and volleyball. He was the Former National presenter for the NAIA's Champions of Character Program, and is the Director of Proactive Coaching, where he travels throughout the country speaking to athletes, coaches, parents, school districts and corporations. He is also a published author.
Recent Awards Include-
2002 NAIA National Co-Athletic Director of the Year
2003 Lifetime Achievement Award – Citizenship Through Sports Alliance
2004 College of the Ozarks and Coach Krzyzewski Leadership/Service Award
2005 American Baseball Coaches "Honor" Award with Cal Ripken Jr.
2008 Pro Athletes Outreach, John R. Wooden Wall of Honor
For more information on Character-Based Coaching materials available on his site: 9 books, 16 booklets and 8 DVD's of presentations for athletes, coaches, parents, leaders-
Contact Coach Brown:
Website www.proactivecoaching.info Email bruce@proactivecoaching.info Phone - 360.387.5998