Back to School with Bloomz
by Jude Miqueli, on Sep 18, 2017 3:11:41 PM
I just completed the first full week of school teaching a multi-grade classroom of first through third graders. Communication has been flowing through Bloomz and I'm reinventing the ways I interact via email with my parent group. My school requires that I send an email and make a Bloomz post of what curriculum was taught every Friday. Last year I wrote the Friday email and copy and pasted it into a Bloomz post. To avoid redundancy and parents glazing over information I send because they think I already sent it to them in another format, I'm innovating my Friday communications. Rather than sending multiples of content on Friday, during the week I post short updates. For example, in the first week of school I posted an introduction video, field trip permission slip reminder, a lyric video of a song our school is going to sing called "Light a Candle for Peace", the scholastic book order info, snack sign-up, parent reader sign-up, library card reminder, and a class photo.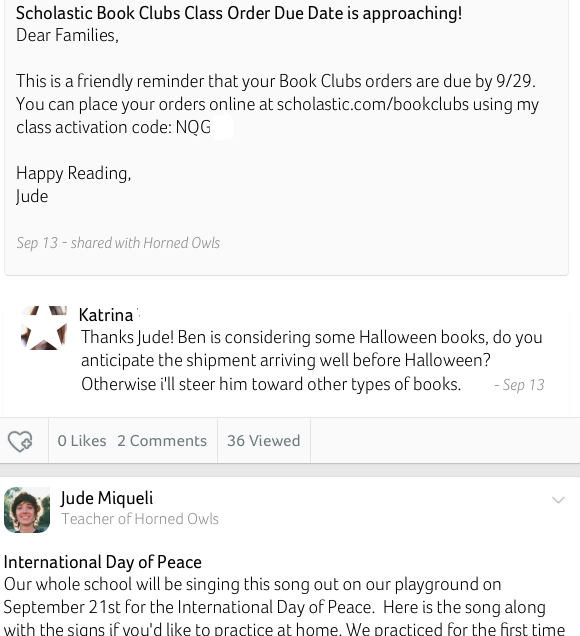 Thanks to Bloomz I no longer email a long list of reminders, dates, and requests to parents on Fridays. As parents engage with me throughout the week on Bloomz posts, questions are answered and important dates are communicated. This minimizes my Friday email content because if all parents have signed up for something during the week on Bloomz that is one less bullet point in my email. I still send a Friday email and make a Friday Bloomz post as my school requires but the content is shorter and all my personalized interactions are on Bloomz. I'm cultivating a friendly and informational relationship with my parent group on Bloomz while utilizing email to send a simple curriculum breakdown.
On another note, I introduced the new game based Mystery Monster characters for behavior tracking to my class and my students were thrilled! There was an audible gasp as I revealed the eggs and my students were eager to share behavior acknowledgements about themselves and to their peers. I awarded the whole class for bravery in making new friends and working hard during the first week of school. We watched as the eggs cracked and by the end of the week students were asking if we could give more Bloomz behavior aknowledgments!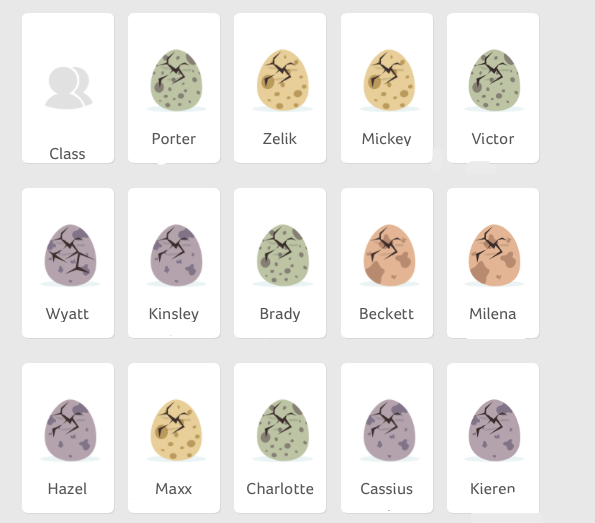 How did you utilize Bloomz during the first week of school? Please share your experiences in the comments below.