Bloomz Introduces its Award-Winning Free App to Connect Teachers and Parents
by Horacio Ochoa, on Feb 2, 2016 5:08:24 PM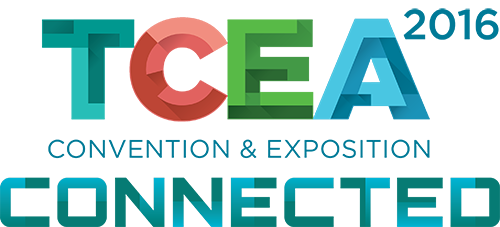 The new app engages today's mobile and social-media-savvy parents with a single solution to all classroom communication needs
(AUSTIN, TX) February 2, 2016 —At the TCEA 2016 Convention & Exposition, Bloomz is introducing its revolutionary mobile and web app that connects teachers with today's new generation of mobile and social-media-savvy parents. Bloomz saves teachers time by integrating communication, coordination, and community-building tools—all in one easy-to-use, beautifully designed app.
When it comes to communication, Bloomz goes beyond traditional messaging apps. It allows teachers to connect with parents by sharing photos and updates about the day's activities, and can also send announcements for assignment due dates, reminders of registration deadlines, or alerts for really urgent matters.
Its integrated class calendar gives school communities one place where they can coordinate with parents, whether planning class activities, organizing field trips, or tracking parent-teacher conference signups. Bloomz also empowers parents to collaborate with each other, volunteer, and participate in these school activities.
With Bloomz, parents, teachers, school staff, and PTA leaders can all instantly communicate through private and secure two-way messaging—no more searching for phone numbers and e-mail addresses. Everything created or shared on Bloomz is protected by its strict privacy measures, which give teachers and administrators full control of who accesses the virtual classroom or school community.
"We are thrilled to introduce Bloomz to the ed tech community at TCEA 2016," said Chaks Appalabattula, the founder and CEO of Bloomz. "Today's parents do much of their communication through social media, from their mobile devices, and Bloomz allows educators to meet parents on their device of choice. The more parents participate in a sustained way, the more students achieve. Bloomz gives parents one place where they can stay engaged with every aspect of their child's education."
In its short life span, Bloomz has already earned a number of awards, including the Seal of Approval from the National Parenting Center. It also won a 2015 Award of Excellence for new products from Tech & Learning, and was recently recognized as one of the 20 Most Promising K-12 Technologies by CIO Review magazine.
Teachers in more than 8,000 schools are already using Bloomz to create thriving, engaged communities—and votes from Bloomz fans made it a People's Choice award winner in the 2015 American Business Awards. One of those users who became a fan is Adam Dufault, the principal at St. Catherine Laboure School in Glenview, Illinois. Dufault said, "Communication is fast and easy—nothing gets lost in backpacks or in e-mail inboxes anymore. Bloomz has allowed us to strengthen the relationships that make a difference in the learning of our students."
To make an appointment to experience Bloomz at TCEA 2016, please contact Kayla Brown.
About Bloomz
Bloomz is the free mobile and web app that connects educators with parents in a secure, social, private environment. In Bloomz, parents feel more connected than they ever have to their children's world, and teachers have more time than ever before, because they have everything they need in one simple-to-use tool. Learn more at Bloomz.net.
Press Contact:
Sue Hanson
PR with Panache!
sue@prwithpanache.com