Classroom Call Backs - Examples and How They Work!
by Brianna Richard, on Aug 19, 2021 1:35:06 PM
Anyone who has stepped foot in a classroom has most likely heard the age-old callback, "1,2,3 eyes on me!" Classroom callbacks are an enjoyable and effective way to get the students' attention and quiet the class down in a pinch. The start of the school year is prime time to get students and teachers in the routine of using callbacks. There are so many fun callback examples, there is no need to resort to the old "1,2,3!"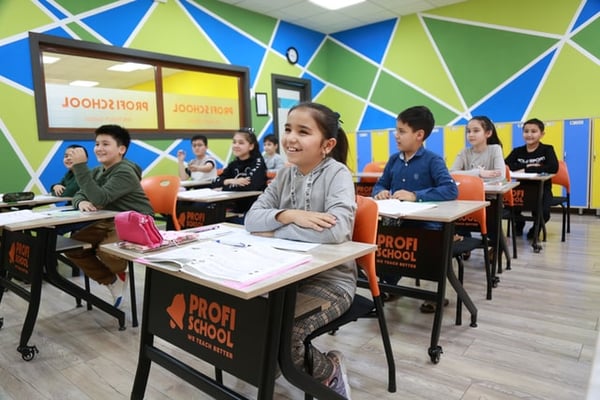 Photo by Kuanish Reymbaev on Unsplash
Tips for using Callbacks
When first introducing callbacks, it is best to model and practice as a class. One of my favorites is called flat tire. It is simple but a fun and effective way to get the kids refocused. The teacher begins by calling out, "flat tire," and the students make a quiet hissing noise and deflate onto their desk. After introducing the callback I have the students pretend they are working in groups and chat amongst themselves. I wait a few seconds and then call out, "flat tire!" The students will deflate and the class will become quiet.
Don't introduce too many callbacks at once
Students like variety and they don't need to be overwhelmed. At the beginning of the year, I only introduce 2-4 callbacks and mainly focus on the procedure of stopping everything and quieting down once they hear a callback. As the year progresses I introduce more. Every time students learn a new callback the class becomes enlivened and the procedure is strengthened.
Don't rush it!
Callbacks work great when you take your time. Say the callback slowly and loudly and wait for the students to say their part. After the students respond, pause for a few seconds at the front of the class. I often like to wait a bit so that all students are looking at me. When callbacks are rushed, the students will quickly say their part and go back to talking. It may feel awkward to wait in silence but once it becomes the norm it makes all the difference!
Callback Examples:
T- Hear ye, Hear Ye
S- The queen needs to speak!


T- Hocus Pocus
S- Everybody Focus


T- Zip, Zip, Zat
S- We're all that!


T- Are you ready kids?
S- Aye, Aye Captain!


T- Macaroni and Cheese
S- Everybody Freeze


T- Stop
S- Hammer Time!


T- Ready set?
S- You bet!


T- Circle, Circle, Dot Dot
S- We were talking, now let's stop!


T- And a hush fell across the room
S- Shhhhhhh


T- 5, 4, 3, 2, 1
S- We were talking now we're done!


T- Andy's coming!
S- Kids all freeze


Have any other great callbacks? Leave a comment below!