Featured Teacher - Mrs. Kate McGrath (Parent Submission)
by Horacio Ochoa, on May 6, 2016 7:41:28 PM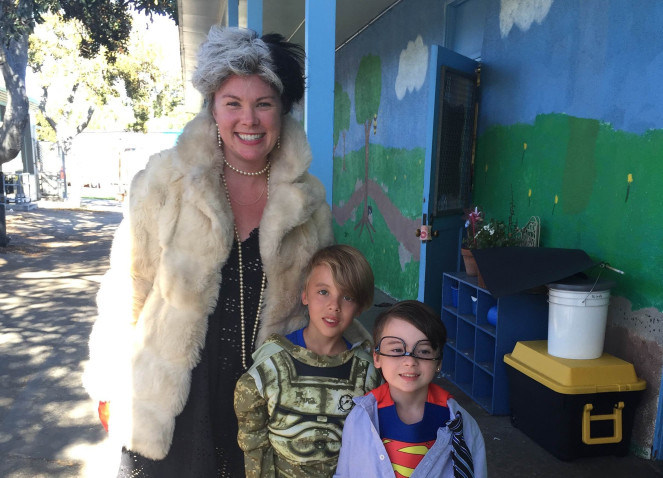 We end Teacher Appreciation Week on a high note, thanks to parent Leah Barlog, who nominated her son's teacher Mrs. Kate McGrath. Leah is one of many parents that submitted to us amazing comments and stories about their teachers, telling us how they go the extra mile to help their kids. We hope this is the first of many - Thank you!
I would like to nominate my son's Kindergarten teacher Mrs. McGrath who we have known for about a year. Her work and dedication to the students is amazing and I am so grateful that my son and the other students are able to experience what an amazing teacher she is and the extra work she goes out of her way to do for them. She is a teacher at Park Western Place Elementary and also a wife and a mother of two children. She loves to shop and is very crafty, coming up with ideas for the classroom for the kids to make. Her classroom is very welcoming with painted portraits of the kids that they created. Her attention to detail is inspiring and and she makes the classroom kid friendly by portraying pieces of them around the class so each student feels they belong. She goes out of her way for the kids for example, she writes grants so the students can go on field trips during the year. Although every teacher should be nominated because of their hard work and dedication to their students I would love and I know the other parents would also love to see Mrs McGrath nominated so she could see how special she is to each of us.
1. How did you meet your teacher?
We met Mrs. McGrath on the first day of my son attending her Kindergarten class in 2015.
2. What makes you nominate your teacher for Teacher of the Week?
When you meet a teacher that loves your child and wants to teach them and show them how things work, dry their tears when they fall, answer even the silly questions, then you know that teacher needs to be nominated.
3. Have other parents in your school or classroom shared other stories about your teacher?
I have heard from many of the parents that they enjoy her kindness and the education their child is getting from their teacher.
4. What traits does your teacher have you'd like to see in others?
She is very calming and deals with the stresses of kindergarten life like a pro especially knowing that there are 24 of them to tend to.
5. What do you like best about Bloomz?
I love the Bloomz features, I am so glad that she uses it to connect with the parents along with what is currently going on.