Increasing Students' Motivation at the End of the Year
by Brianna Richard, on Apr 12, 2021 2:43:40 PM
It is no debate that the 2020-2021 school year has been one of the toughest to date. Teachers are battling a constant shift in how they deliver content, energy levels are draining quickly, and morale is low. Teachers are not the only ones struggling. According to a survey among middle school and high school students by Education Week, more than half of the surveyed students reported their motivation levels are low with little motivation to get anything done. (Maxxwell , 2021)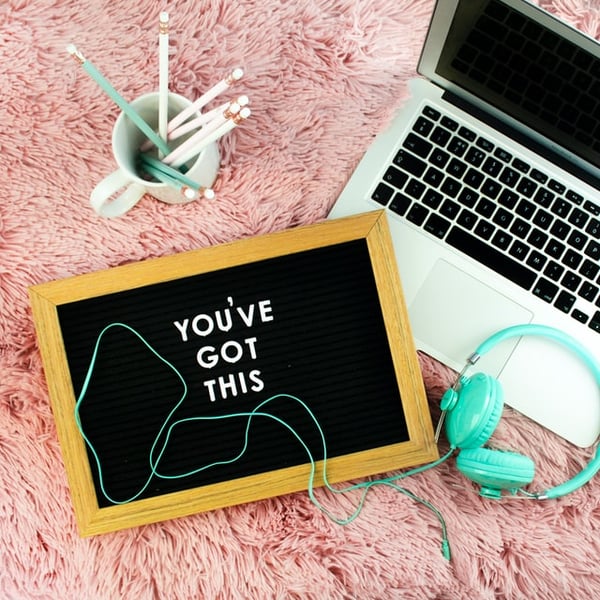 So, how can we increase student motivation and successfully complete the rest of the school year? Setting a goal is a great place to start! Students can set goals whether they are in kindergarten or high school. Goals can be set class-wide or individually. There are lots of ways to track goals whether it be through online student portfolios or a paper-based tracker that students can color in. Student goals should be both attainable and decided together. Some great examples of achievable goals include finishing a chapter book or participating in 2-3 online discussions a week.
After students come up with a great goal, there needs to be some kind of prize or praise at the end of the tunnel. With many students still in distance learning, the prize could be to show a movie over zoom or invite kids to wear pajamas to school. One of the most popular prizes in my class has been inviting students who achieve their goal to change their zoom background or filter for the day. These kinds of prizes are free, fun, easy, and encourage students to be creative.
Parents can be engaged and brought into goal setting and motivation as well! With online portfolios, it is easy to keep parents in the loop with goal setting and trackers. Parents can reinforce goals at home, increasing student motivation.
It may be the end of the year and teachers, students, and parents are all a little tired. But it isn't too late to make a difference and go out with a bang! Simply setting an achievable goal, having a fun reward, and keeping parents in the loop is a great way to increase student motivation while engaging parents. What kind of goals have your students set? Leave a comment and let us know!
Sources: