It takes Community: Specialists in the Bloomz Classroom
by Amy Stevens, on May 9, 2022 3:29:08 PM
As we approach the final stretch of this school year, one idea keeps rising to the top of my thoughts…it takes a community. Yes, because ultimately, in my school corporation, the only way we are approaching the end of the school year is due to students, staff and families communicating.
After spending 13+ years as a grade level teacher, I decided to move into an Instructional Coaching role and then to the role of a Special-Areas teacher. All of these professional titles have helped me grow my vision of how children grow as humans and as learners. As I courageously changed roles to broaden my sense of responsibility and knowledge of pedagogy, communication is one common point that remained effective throughout my career.
As a classroom teacher, I would communicate on a weekly basis with families as a whole group and individually. As an Instructional Coach, I would communicate via weekly newsletters & daily interactions with my staff. However, as a Special-Areas teacher, I have struggled with communication. If I'm being honest, in light of recent times, I haven't wanted to overwhelm families with "more" when I know from being a mom myself that just getting the reading and math completed is quite a feat!
This school year our elementary school purchased Bloomz as a way to "work smarter" in our communication with families. After receiving feedback from our families over how well we have effectively or ineffectively communicated each school year, we kept hearing how difficult it was to manage multiple communication platforms when multiple children in a family attend the same school. When Bloomz crossed our path, we took a deep dive into the pros and cons.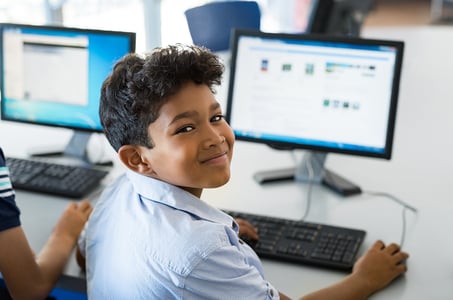 With Bloomz, we are able to give parents a one stop shop for school communication. In our first year of usage, we have every family connected, every classroom teacher posting once a week, our front office regularly posts school-wide announcements, and every staff member is connected. AKA the community.
As a Special-Areas teacher, I had two choices to connect with each student on Bloomz; be a co-teacher in every classroom or have 17 of my own classes. When I looked at it from the parents perspective, adding my own class would cause the parents to have one more place to look for one or more children. However, being a co-teacher allows me to post, record behavior and message parents through the child's "home base." I opted for being a co-teacher so that I can lighten the parent's dashboard on the amount of classes they have to follow to stay in touch.
Due to my relationships with teachers and parents, acting as a co-teacher has been best for my families. Yes, my teacher dashboard is heavier, because when I open Bloomz and have 18 different classes to toggle between plus my own child's profile from his classroom….but my families only have one option per child. They see in real time, in their child's feed, what I post and what I record to note behavior. When I need to directly message a family, because I am a co-teacher, the classroom teacher can be included on that message if needed…which oftentimes is not only necessary, but usually desired by the teacher. For our elementary school families, allowing Special-Areas teachers, Instructional Assistants, and staff to have access to Bloomz has been helpful for our community.
I'd love to hear from our Special-Areas teachers how you communicate with your communities via Bloomz. What works for your families and how do you best communicate?
About Amy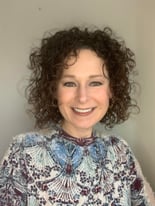 Amy Stevens is the Technology Integration Specialist and PLTW Launch Teacher for grades K-5 at Tri Elementary. This is her 17th year as an Indiana elementary educator. Over the years, Amy and her teammates have taken districts from a single cart of devices to 1:1, as well as from paper packets to meaningful virtual instruction. As a Bloomz Ambassador, Keep IN Learning Digital Learning Coach, Apple Teacher, and Apple Learning Coach she has led her students, staff and other IN educators through various learning ed-ventures. Her passion is to encourage students to grow as problem solvers and to encourage teachers to grow the idea of "best practices in the classroom" while ensuring that all learners know that she is their biggest fan.