New Game-Based Characters for Bloomz' Behavior Tracking!
by Nikhil Misra, on Aug 7, 2017 11:50:45 AM
When it comes to tracking and sharing student's behavior in class, who says we can't have a little fun? We don't, and flowers aren't the only thing we're growing here at Bloomz!
Right around this time last year, we launched our behavior tracking feature with a distinctive flower theme created as a fun way for teachers to display behavior progress of their students. This addition to our app quickly caught on and teachers started keeping track of student's conduct and activities in class, sharing with parents and creating a positive dynamic around it. Your feedback over the past few months kept us inspired and working on other ways to make this a more engaging activity.
Today Bloomz is delighted to introduce the result of all those months' work: Mystery Monsterz.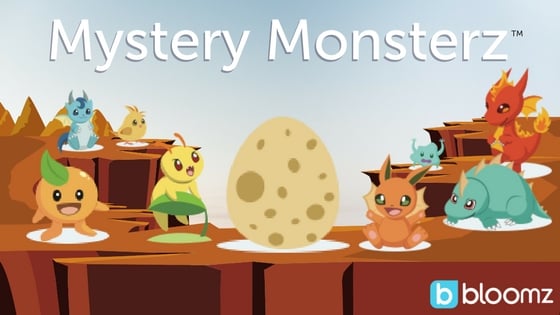 Inspired by modern video-games, Mystery Monsterz are Bloomz' exciting new way of engaging kids more, regardless of their age or gender.
The Mystery Monsterz provide a similar incentive for students to behave well and engage children more as they resemble the video games they already play. The eggs will continually crack with each award students receive from their teacher, which are earned through their positive behavior. Whether cute, exciting or simply charming, these colorful, and unique little creatures will encourage your students to collect them and thus, keep up the good behavior.
This continuous hatching and collecting of the various characters will prove not only to be appealing, but habit-forming to your students. And, in the context of Behavior Management, by growing their collection of Bloomz Mystery Monsterz characters, kids will simultaneously be forming avaluable behavior habits.
Teachers can choose to set either theme as their default for the classroom. based on what their students are most receptive to.
How to set up the Mystery Monsterz Theme
For now, the Mystery Monsterz theme can only be turned on from your desktop (the theme will apply to all your devices), but we're working on making this setting available on your other devices soon too.
In the 'Behavior' tab on your 'Settings' screen, you can select 'Edit Award Types' to choose between the default Blossoming Flowerz theme and the new Mystery Eggs option to set a default theme for your class.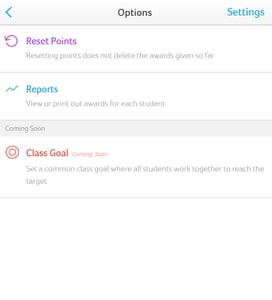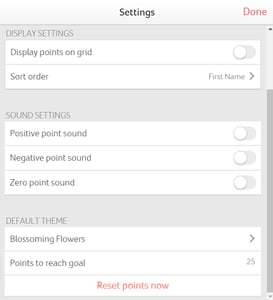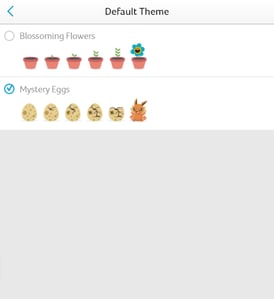 If a student is in the middle of a goal they will retain the same theme, and all milestones reached will retain the old theme; once they earn an award, they keep it.
Meet the characters
[gallery ids="4247,4250,4254,4257,4259,4261"]
These are the little critters you can now start hatching through Bloomz behavior tracking… BUT there's more! There will also be a second set of rare Mystery Monsterz characters that students can earn for continually good behavior. This will add a touch of mystery and expectation to the classroom dynamic! For every five goals a student earns, they will be rewarded with a rare character on their next attempt. While our initial design is set for every five goals, we will be adding functionality for teachers to set how many goals students need to accomplish before they can earn one of these rare characters.
If the Blossoming Flowerz theme is working well for you, we're happy to hear so and hope that you continue to enjoy them. If you would like to change the theme for your class, we're excited for you to try out Bloomz' new Mystery Monsterz Characters!
Please tell us what you think about these new characters in the comments section below - what's your favorite character of them all?