Bloomz to Showcase Innovative Parent-Teacher Communication App at SC EdTech 2023
by Nathan Resick, on Oct 17, 2023 4:22:39 PM
We are thrilled to announce our participation as a vendor at the highly anticipated South Carolina EdTech Conference, taking place from October 25th to 27th, 2023, at the Myrtle Beach Convention Center. Attendees are invited to visit us at booth #620 to discover how the Bloomz app can transform their school or district.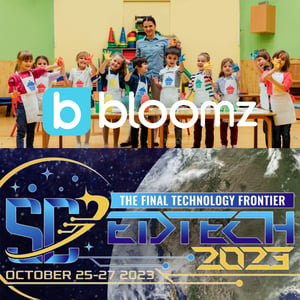 SC EdTech is a premier educational conference that offers a dynamic platform for learning, networking, and sharing insights on all facets of educational technology. With a wide array of workshops, presentations, influential speakers, exhibitors, and recognition events, SC EdTech promises a rewarding experience for educators seeking to enhance their teaching practices through technology.
As a proud participant, we will showcase our cutting-edge app designed to bridge the communication gap between parents, students, and teachers.
Furthermore, we are excited to announce that our Head of Sales, Paul Heckathorn, will present an hour-long speech entitled "Understanding PBIS Behavior Management." This presentation will delve into the depths of Positive Behavioral Interventions and Supports (PBIS) and provide educators with a comprehensive guide on implementing this effective behavior management approach in schools. Attendees will gain valuable knowledge to help create a positive and inclusive learning environment for their students.
"We are thrilled to participate in SC EdTech 2023 and showcase how Bloomz can revolutionize parent-teacher communication," said Paul Heckathorn, Head of Sales at Bloomz. "Our team is dedicated to empowering educators by providing them with a powerful tool that streamlines communication, improves engagement, and ultimately enhances student success. We look forward to meeting educators and sharing our expertise."
In addition to the wealth of knowledge and inspiration offered, we will give out shirts and thumb drives to visitors who stop by our booth.