Bloomz Teacher Of The Week - Christelle Patselas
by Bloomz, on Feb 19, 2016 2:45:14 PM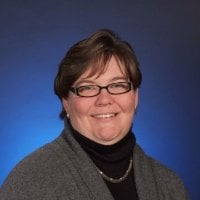 1. Why did you become a teacher?
I became a teacher because I wanted to make a difference in the world. I knew the best way to make a difference was to teach our future! They are an amazing group!!!
2. What is your greatest teaching moment?
When a student who is struggling "gets it", it is absolutely the best feeling ever!
3. Do you have a funny story to share?
I cannot think of a funny story but I love that everyday my students make me smile and laugh.
4. What is your advice to parents?
I think it is important for parents to understand the technology their child is using. Also know what sites your child is on, you are not being nosy…. you are showing that you are concerned and love them!
5. What is your advice for teachers who are just starting out?
Join Twitter..that is where I learned about a lot of great ideas and apps and that is where I learned about Bloomz. It was the best discovery I ever made! My life as a teacher has been easier and my parents love it!
6. What is your favorite children's book?
Growing up my favorite children's book was "In a People's House", however, as a teacher I love "Inch & Miles: A Journey to Success" by Coach Wooden.
7. What do you like best about Bloomz?
I cannot say enough about Bloomz. I absolutely love this app. I loved that I could personalize it to fit my personality. I also love that it was easy for my parents to join and it is so easy to send them a quick note or a picture securely.
Christelle Patselas is in her 11th year of teaching. Currently, she teaches 2nd Grade at Saint Cornelius School in Chadds Fords, PA as well as a course at Immaculata University called Technology In Education. When she is not teaching she is spending time with her family, her favorite Yorkie - Captain, or listening to music. She also has a blog that you can find here and you can follow her on Twitter @cpatselas.