Tips for Day-to-Day Engagement in Remote Learning
by Horacio Ochoa, on Apr 3, 2020 5:18:56 PM
These days things are changing rapidly and significantly. With school closures happening everywhere (and, in most cases indefinitely), educators are trying to adapt to these changes and learn how to adapt their instruction methods while supporting the families at home.
Since Bloomz' announcement that we would provide free access to our Premium platform to all schools through the remainder of the semester, we've seen an outpouring of educators reach out to get their schools on Bloomz and asking for guidance on how to best use our app in these new circumstances. So, we put together a list of tips and asked a few of our Ambassadors to help out and give their recommendations as well.
While we know every school, every grade will have different needs, our hope is that even it this list doesn't apply 100% to your needs, maybe it can spark other ideas that you can use for your own class/school.
1. A short video to class that goes out periodically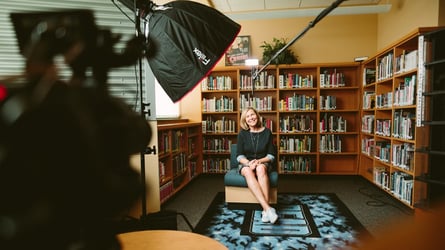 Using a Bloomz Post, teachers can record a short video beforehand and set to post at a future time. We had originally thought of this as a daily routine to keep connected with the students, but ambassador Jude Miqueli gives a word of warning: "parents are very overwhelmed right now. So maybe a Monday morning video message but not one every day." Ultimately, you'll know your families' needs best, so take this into consideration and share as often as needed. The important thing is to stay in touch and be consistent with the approach.
2. Schedule Future Posts/Announcements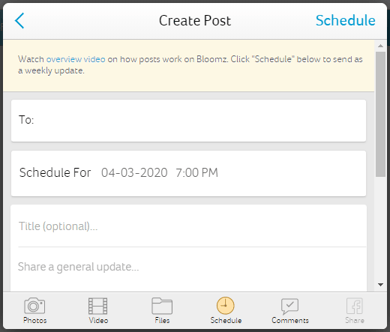 Sometimes the circumstances won't allow for you to post content every day or at the moment you need students to receive it, but you can always schedule them in advance with Bloomz. You can post content, worksheets, videos, activities, projects in a staggered manner throughout the day to simulate a lesson plan for the day and this all can be done days in advance with scheduled posting.
3. Use Student Portfolios for assignments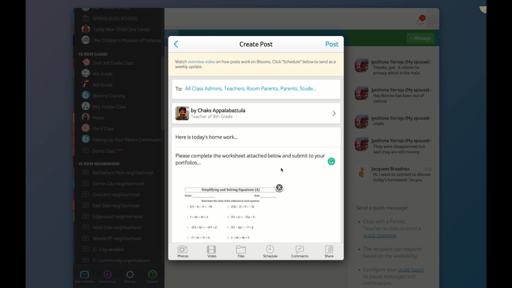 Bloomz' student portfolio feature is a powerful tool for remote learning. If you have younger students with no accounts on Bloomz, you can stilll configure class settings to allow for parent posting. Ask parents to simply take picture of their child's work and post to the portfolio for teacher to see. The child can also record audio on their portfolio -- e.g. the student creates a drawing and records their voice describing their work.
But you can use Student Portfolios for every grade from preK through 12th. We put together a few videos with more details on how to use this feature in an earlier post: Using Student Portfolios to Help with Remote Learning.
4. Use video to keep them engaged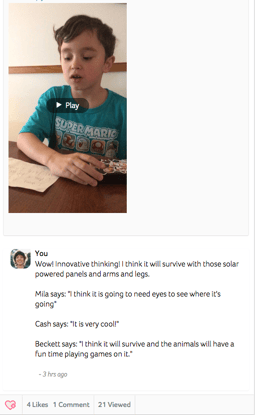 Videos are great to keep students engaged. Ambassador Camille Cavazos recommends Read alouds: "Many authors have given permission to read their books during this time without copyright infringement (more details on this on the School Library Journal). Scholastic has also given permission." You just need to make sure you follow the guidelines in their website.
5. There's a place for important things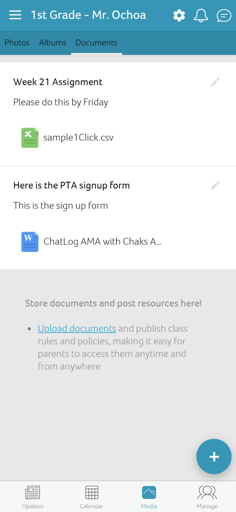 Sometimes you'll want to share something with parents or students that you want them to access over time and don't want it to get lost in the feed. Ambassador Amy Demicco suggests to "use the announcement tab to post website links that students/parents are encouraged to log into. Set for an extended time to allow them to find the links easily."
Jude Miqueli takes it one step further "Pinning your YouTube channel with lessons in an announcement is key. I am updating my YouTube channel frequently and letting parents access that when it fits into their schedule."
"The document section as a resource hub has been the best thing ever for my parent group", says Miqueli in reference to the ability to post documents to a classroom that parents and students can access anytime during the year.
6. Shared Photo Album & Parent Posting to Class Feed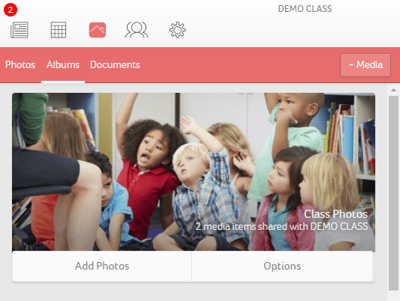 Configure class settings to allow parents to either post on the Bloomz class feed or contribute to a photo album. This simple photo sharing helps give the students and parents a sense of community, even when everyone's at home, and it can also spark new ideas to keep students engaged during remote learning.
Give parents clear instructions on what is ok and not ok to post on the feed, parents are usually good at following these instructions! – and you can always use our moderation feature if needed.
7. Schedule remote conferences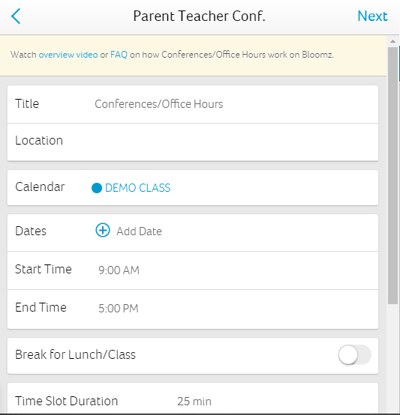 Allow families to choose a time slot for a 1:1 live session with the student and/or family -- similar to scheduling for parent-teacher conferences. You can use Google Hangouts or Zoom for the live meeting 1:1 session and post the link on Bloomz. Google Hangout & Zoom can all be accessed on the phone via an app.
8. Good Behavior is not only for the classroom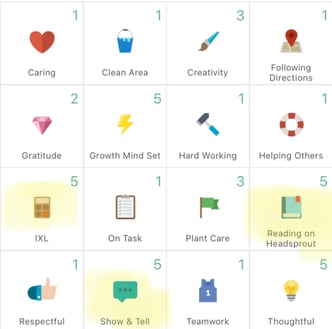 It's hard for students to focus their attention while working at home, but you can encourage them by using the Student Behavior functionality in Bloomz. As our ambassador Amy Filliben puts it "I turned my behavior section into all things that recognize all the things we are asking them to do at home. Ex. Attend a Zoom, log-in to our reading/math program, etc."
We hope these ideas help you as you're transitioning to remote learning. If you'd like to share other ideas, please do in the comments section below, we'd love to hear them!