Using Student and Parent Communication to Promote Social Emotional Learning
by Melissa Axt, on Mar 2, 2021 11:00:00 AM
School is not only a place where children learn reading, writing, math or languages; it is also a place where they learn acceptable communication and social skills with each other." (Usakli, H, & Ekici, K., 2018).
As an early childhood educator of students that are lacking social skills, including being able to communicate with peers and adults, I have found I must teach my students from the first day of school how to communicate. This learning comes in many different forms.
The use of literature in teaching children has many benefits. As we learn about the characters, we can talk about how they communicate with each other for their wants and needs. I also use role playing between myself and the students. This is a time I can in a sense "script" what the students should say when dealing with different situations.
One of the most important times in our day is during free choice play centers. This is a time where students learn to play with each other appropriately. During play, I can sit with small groups of children and we can practice using communication skills with each other. Once children can learn to communicate during play, they are more apt to use the skill in regular life situations. Social emotional lessons are imperative for young children to learn and practice to one day become a successful member of society.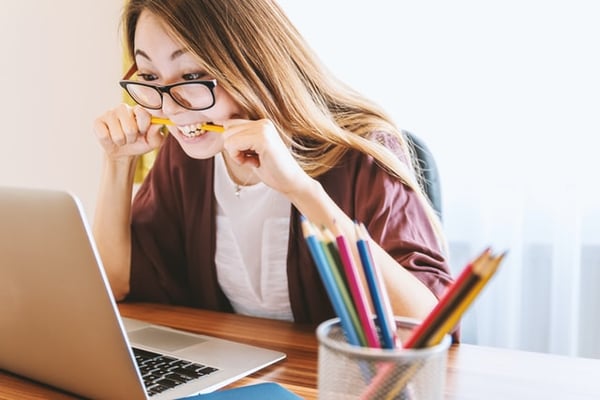 Building relationships with families can make a huge impact on the way their child learns. In doing this, I make sure I can have written communications with my parents about their child on a daily basis. In our busy world, it isn't always easy to talk face-to-face with parents or even reach them on the telephone.
I have used the Bloomz application since it first came out to the public. I require all families to have an account. I use the daily behavior points so parents can check on their child's day. This leads to parents wanting to know more information about what is happening. I use the personal messaging to communicate with parents. Being able to share the responsibility of behaviors can make a difference in the classroom. Having the parent's support can change a child's outlook on their daily choices and behaviors. I also use the opportunity to communicate with parent about the topics we are learning in the classroom dealing with SEL. I add a section each week talking about the specific topics in my newsletter that is posted on Bloomz. I also add informational articles and examples of how to teach SEL at home.
I hope this is a beneficial resource for my families as they learn to navigate the academic world.
References:
Hakan, U. & Ekici, K. (2018). Schools and Social Emotional Learning. European Journal of Education Studies.