10 Report Card Comments for Distance Learning
by Brianna Richard, on Mar 10, 2021 12:45:30 PM
Distance learning has changed every aspect of the school day from the way attendance is taken to the way students turn in work. Report cards are no exception and need to be rethought just like everything else this school year. The one thing that hasn't changed is the resiliency and strength of children. Let's reward students by leaving report card comments that complement students' hard work during distance learning.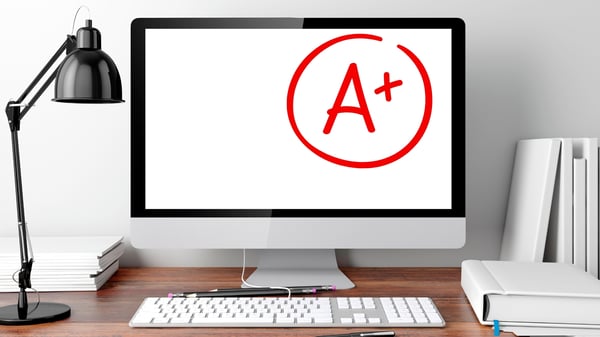 When writing a report card it is always a good idea to start off with a compliment, leave some constructive feedback, and end on a positive note. Here is a list of 10 report card comments that start positively and are geared towards distance learning.
_______________ is having a great year in the ____ grade. _______________ participates in class discussions enthusiastically and collaborates well with classmates.
_______________ continues to have a great year! _______________ always logs into class on time and and is an engaged learner.
I am proud of _______________ for showing persistence in distance learning and being a role model for other students.
I am impressed with the way that _______________ uses Bloomz to submit classwork, communicate with teachers, and classmates.
_______________ has done a great job taking ownership of his/her own learning and always reaches out for help when it is needed.
_______________ has done a wonderful job of navigating new technology and troubleshooting ways to solve tech problems.
_______________ effectively maintains focus in online learning even through issues with technology and changes with remote learning.
I am impressed with how well _______________ completes asynchronous and independent work and always submits assignments on time.
_______________ goes above and beyond when completing online learning assignments. I love the detail and hard work that goes into every assignment.
The transition from distance learning to remote learning hasn't always been easy but _______________ has made the transition seamlessly and had a fantastic year.
Are these useful? Tell us what you think or share other suggestions you have in the comments below!