Behavior Reports and New Post Indicator Now Available!
by Laura Briggs, on Mar 27, 2017 6:00:23 AM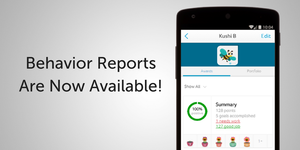 A great new feature for which teachers have been waiting just rolled out - Behavior Reports!
Now teachers can see at a glance a summary report of the whole class or individual students.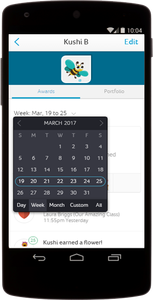 The newly released reports include:
A summary section that allows teachers and parents to focus on student strengths and areas that need improvement.

The date picker helps both teachers and parents view reports for different intervals in time - daily, weekly, monthly, and custom time ranges so parents can be informed of how their child has met the behavior goals during those time periods.
The Reports feature is now available on the web and will soon be available on Android and iOS devices.
Teachers can access behavior reports by following these steps:
Click on the name of the class in the left menu

Click on Behavior tab in the Updates tab

Click Options

Click Reports
To view individual student details, teachers can tap the student name to see the summary showing the percentage of positive to "needs work" points, the milestones earned (shown in flower form) as well as the current one on which they are working, and the list of awards the student has earned.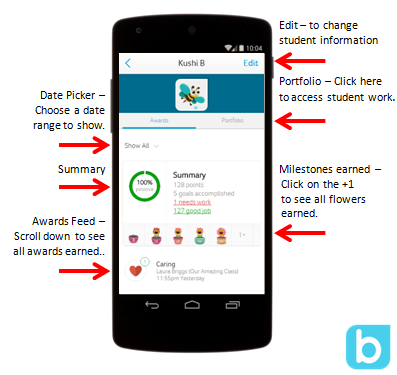 Support Article Link for Behavior Reports
Parent Guide for Accessing Behavior Reports (PDF)
New Post Indicator
Has it become a little difficult to see what is new in your Home feed when you get a notification?
From now on, you will start to see a label called "NEW" in red color in the post / announcement / alert in your Home feed. The label

indicates that this the first time you are seeing these posts in your Home feed.
The

label will be seen until the next time you refresh the Home feed.