Bloomz at the 2022 NAESP Pre-K-8 Principals Conference
by Srishti Mangal, on Jul 15, 2022 9:38:56 AM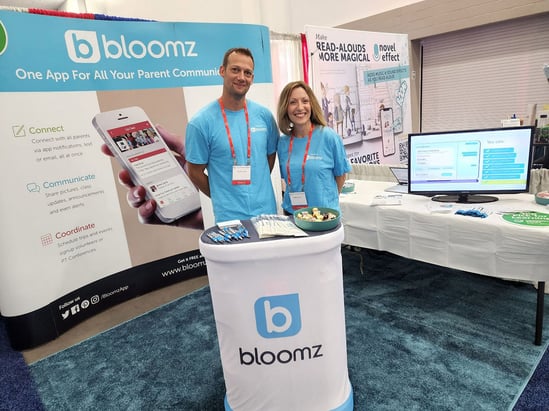 NAESP is hosting their national event that provides the strongest unified voice for pre-K-8 educators. Now more than ever it's imperative to stay updated on the latest technologies and practices to help you become an effective leader of learning. Regardless of your experience, the conference can open up new opportunities, new ways of thinking, and help you set concrete goals for your school. NAESP, a professional organization, seeks to serve elementary and middle school principals and other education leaders throughout the U.S., Canada and overseas. The 2022 NAESP Pre-K-8 Principals Conference is taking place in Louisville, Kentucky July 15-17, 2022 and you'll see Bloomz there!
About the Conference
The annual has a variety of conference strands to select, each with innovative best practices and successful strategies, presented by nationally recognized speakers and your principal and assistant principal peers in education.
Diversity, Equity and Inclusion
Partnerships - Family and Community
Share Leadership, Build Capacity, and Promote an Improving Culture
Social-Emotional Learning and Wellness
Transform Learning Through Technology
Professional Development and Career Building
High-Quality Instruction and Interactions for Pre-K-3rd grade leaders
Best Strategies for Middle-Level Leaders
Bloomz at The Annual Conference
Bloomz is beyond ecstatic to be attending this wonderful conference! We look forward to meeting you all, leaders in the education world, and introducing you to our teacher parent communication app that has everything you need all in one platform! Come stop by and meet us anytime from July 15-17, 2022 at the NEASP Pre-K-8 Principals Conference in Louisville, Kentucky. We are located at Booth #203.
Register here to attend the conference, be inspired, and start your journey with Bloomz!