Bloomz Leadership Ambassadors Share Tips & Tricks for Using Bloomz!
by Bobbi Jones, on Feb 28, 2022 2:23:00 PM
We are happy to share some great Tips and Tricks from the Bloomz Ambassadors Leadership Team. The Ambassadors have several years of experience with Bloomz and have learned how to use the platform effectively to help you be successful. The Bloomz Ambassadors are educators just like you, and have a passion for engaged communication with their families in their school. They see the wealth of building relationships with families in order to increase trust and develop a partnership with the parent while working together for the growth and success of the child.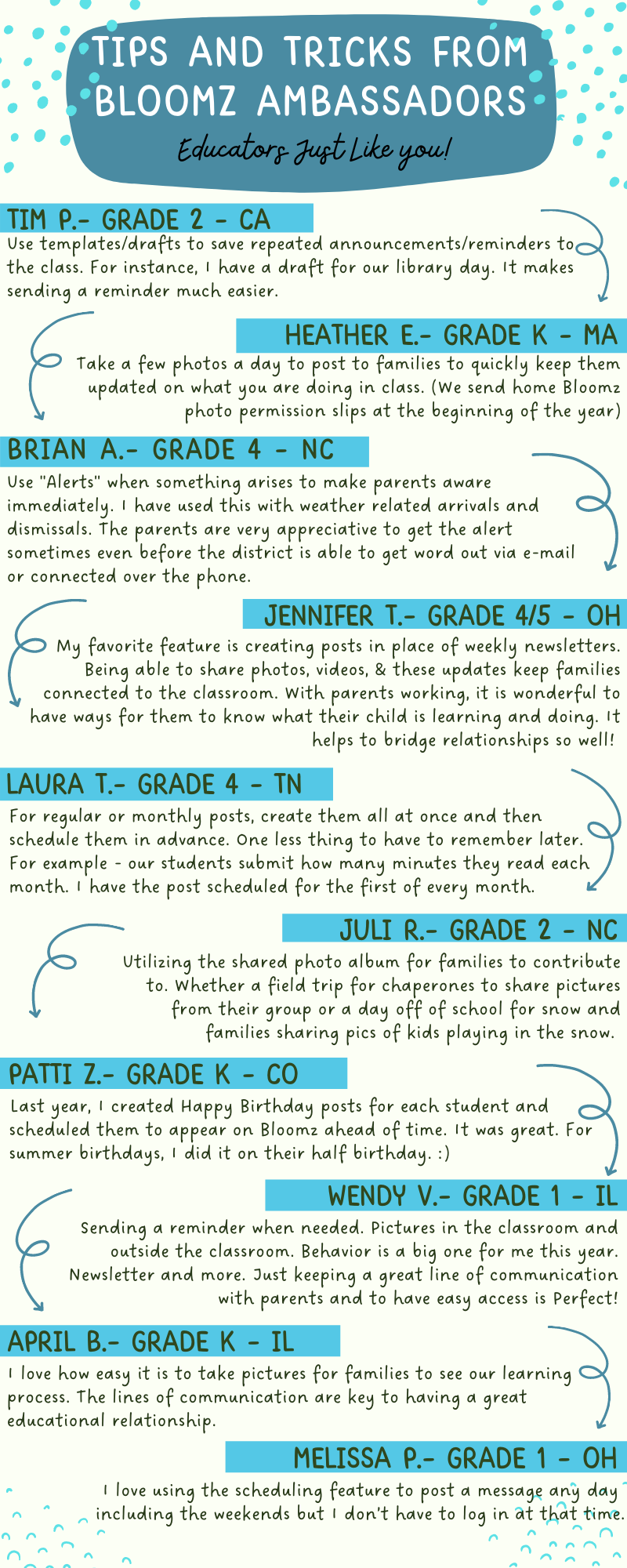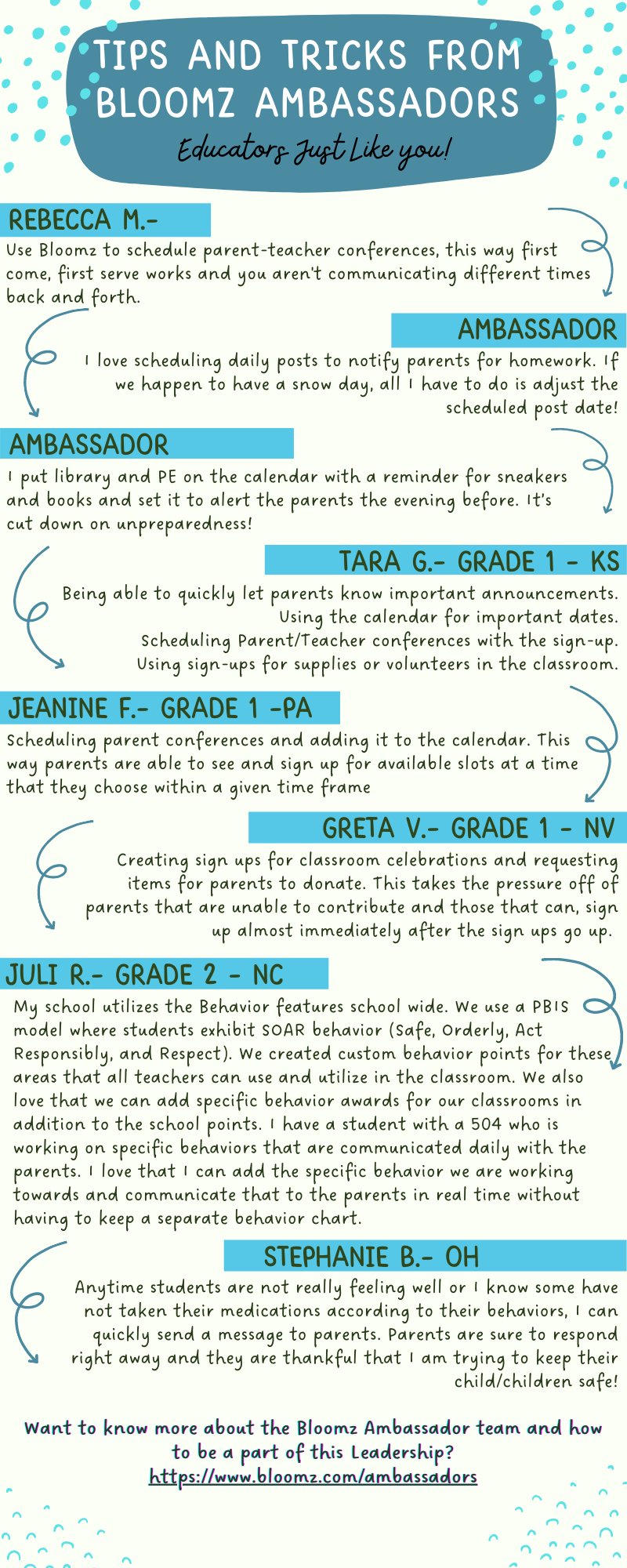 The Bloomz Ambassador Leadership Team supports educators with help on how to implement and use Bloomz in your school and Classroom. Many of their projects include Office Hour Support, Video Tutorials, Facebook Teacher Page Q&A, Adding Assignments into the Bloomz platform, and much more.
If you would like to engage and support new and interested customers to understand and utilize Bloomz, as well as creating the conditions for more connected relationships and communication in the Bloomz community, please reach out and let us know.
Simply go to the Ambassador page and sign up-We look forward to working with you. https://www.bloomz.com/ambassadors
About Bobbi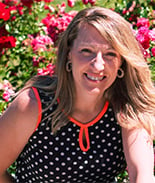 With over 15 years in EdTech and the K-12 education sector, as a teacher, Administrator, Sales and Customer Success Leader, Bobbi Jones is working hard to blossom with Bloomz. Her passion is to build trusting relationships with educators and help them shine with success. She is also a mom of 5, mostly adult children, and a wife that leans on her family for strength and hugs! And her biggest baby is her doggie Vader…the buggiest Bugg!