Bloomz Participated in Computer Science Education Week
by Jude Miqueli, on Dec 11, 2017 3:52:17 PM
Computer science can help people, save people, and connect people. It is the art of blending human ideas and digital tools to increase our power. Computer Science Education Week was December 4-10, 2017. Millions of students try computer science for one hour in December. This year Bloomz participated in Computer Science Week to share and gain ideas between teachers.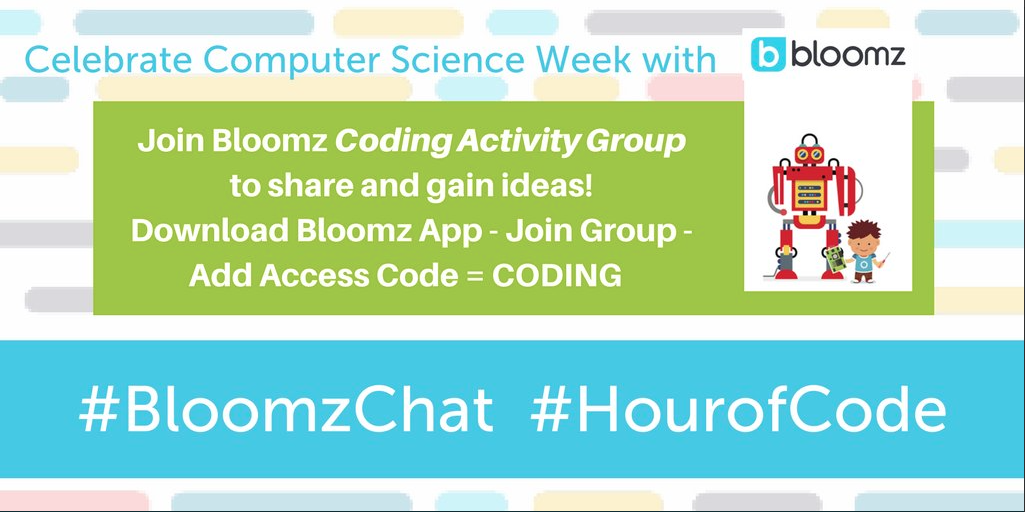 A Coding Activity group was created within the Bloomz app and teachers posted links of the best apps and websites for coding in elementary. Teachers were encouraged to join this group and continue to share innovative resources throughout the year. Here is a list of some sites Bloomz teachers shared during Computer Science Education week.
In my class I facilitated the use of the coding website Scratch to make digital holiday cards for parents.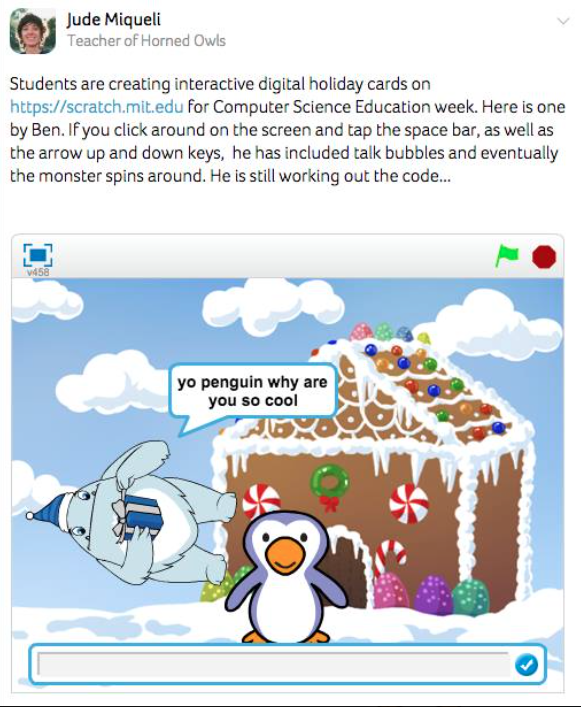 Each student made a video which I embedded into the student's timeline. I also included screen shots of the code my students created to make the interactive design. Parents were impressed to see the student generated codes.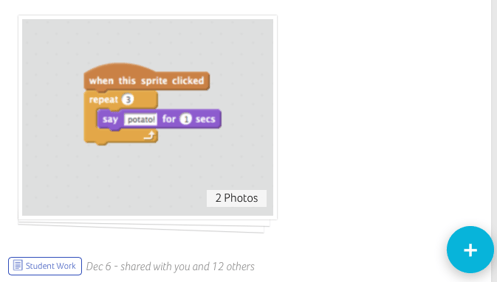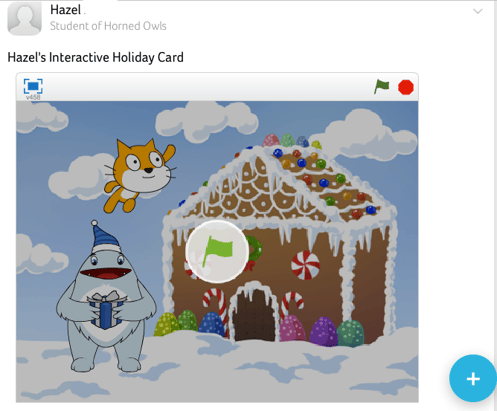 The Hour of Code is a global movement reaching tens of millions of students in 180+ countries. Anyone can organize an Hour of Code event. One-hour tutorials are available in over 45 languages. No experience needed! People ages 4 to 104 are encouraged to try an Hour of Code this December. With Bloomz teachers can embed coding and share links for parents to access from their child's timeline. Did you participate in any activities during Hour of Code in December? Are there apps, websites, or activities you use through out the year? Please share in the comment section below.