Bloomz PBIS Vs ParentSquare PBIS Tools
by Nathan Resick, on Apr 27, 2023 2:16:00 PM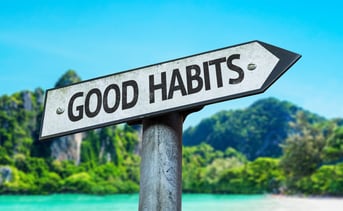 Schools have been using PBIS tools (Positive Behavioral Interventions and Supports) to create a positive and safe school environment where students' behavior is positively reinforced. This approach encourages good conduct and academic success by teaching students social, emotional, and behavioral skills. It helps school staff to acknowledge, promote, and reinforce appropriate behavior while minimizing negative behavior. Here's why Bloomz's PBIS behavior management tools are better than the PBIS tools contained in the ParentSquare app:
1.) Customizable Behavior Tracking
Bloomz offers teachers customizable behavior-tracking tools that allow them to choose which behaviors to track and customize the rewards and consequences associated with these behaviors. Teachers can also set up real-time notifications for students who receive points and can earn rewards for positive behaviors. This level of customization allows teachers to tailor their behavior management plan to the needs of their students.
2.) Easily Accessible Reporting
Tracking student behavior progress is critical to improving behavior management strategies. Bloomz allows teachers to easily view student performance and receive reports that show how often students are exhibiting positive behaviors or misbehaving. These reports can be shared with parents, administrators, and other teachers, providing valuable insights that can improve the overall effectiveness of the PBIS program.
3.) Quick Communication and Collaboration
Bloomz offers instant messaging features that allow teachers to easily send reminders, praise, or redirect students when necessary. This real-time communication ensures that parents are informed of new updates and can work collaboratively with teachers to reinforce positive behaviors at home.
4.) A Comprehensive Approach to PBIS
Bloomz offers a comprehensive approach to behavior management, including PBIS tools and features such as a social-emotional learning curriculum for students, peer-to-peer recognition, and positive behavior reinforcement incentives. These features work together to make Bloomz a more robust and effective PBIS app designed to create a positive school culture.
5.) Cost-effective
Bloomz is more cost-effective for schools and districts compared to ParentSquare. Apart from its free version, Bloomz offers a premium subscription which costs way less than ParentSquare's premium subscription. The pricing plan is also piecemeal, allowing schools and districts to pick what they want and not pay for features they won't use.
6.) Age-appropriate Themes for Early Learning, Elementary, Middle School, and Beyond
Bloomz behavior tracking comes pre-loaded with various age-appropriate themes (flowers, monsters, neutral, etc.). The age-appropriate visual cues show a student's progress towards the goal, with different options to meet your student's preferences.