Bloomz vs. ClassTag - Let's Set the Record Straight
by Horacio Ochoa, on Aug 14, 2019 7:57:37 AM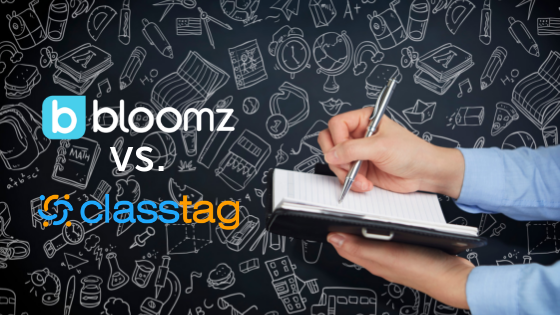 Recently, the communication app ClassTag published a blog post that compared their app with ours, making several false and clearly dishonest claims about our app's functionality. We don't mind a little competition and appreciate that they felt the need to compare their app with ours, but they've been spreading these false claims for enough time and putting them on heavy advertising rotation in social media, that we felt compelled to respond.
Despite several attempts to reach them through social media and through their blog, they've declined to fix the deceptive claims, so it's time for us to set the record straight...
Bloomz vs. ClassTag: Let this independent research help with your decision
Bloomz is the most complete app for communication compared to any other option in the market. You don't need to believe what we say. Similarly, you should not believe what ClassTag intentionally misleads and falsely claims about our app on their website. Instead, we are sharing here with you a direct comparison with ClassTag while referring to unbiased, independent, comprehensive, up-to-date and crowd-sourced research:
1. Bloomz rated #1 compared not just with ClassTag but also ClassDojo, Remind, SeeSaw, Parent Square, LivingTree and more... According to this review done by an educator in a comparison of over 12 apps, Bloomz is rated #1. You can see her full blog here: http://jessicameacham.com/parent-communication-app-review/
According to her spreadsheet, Bloomz offers so much more when it comes to core communication tools.
Bottom line: When it comes to Parental Engagement, Bloomz is the undisputed #1 all-in-one app. It is the ONLY app in the market to unify all the communication tools that a teacher or school needs in one app.
2. Bloomz has every communication tool you need while ClassTag lacks tools for effective communication. Whether you want to communicate just with Parents OR with Students (if you are in upper elementary, middle or high school), Bloomz will allow you to unify all communications in one app.
Bloomz also allows you to build a stronger community by allowing parent-to-parent communication with full control (including moderation).
With ClassTag, you CANNOT schedule posts or make those posts link to your Facebook pages if you wanted to.
Bloomz offers TRUE 2-way translation with 85+ languages while ClassTag offers only 50 languages.
And with Bloomz, you can print any record of your communication for your records.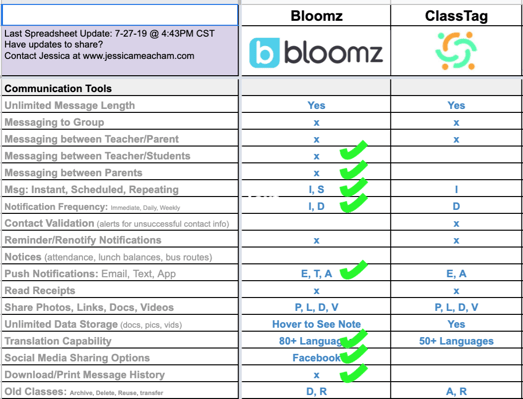 3. Bloomz has every tool for full community building at your school, ClassTag creates more silos. Bloomz really dominates in this category. Bloomz is versatile with the ability to create sub-groups (for staff, PTA or any other) or expand to the whole school community (including a secure member directory). With Bloomz, you can truly unify your entire school communications under one roof while being specific to each teacher's needs. There is no need for each teacher using a different app. Bloomz has every tool that every other app needs. Every teacher in the school can switch to Bloomz and make sure all parents just have one app to download for the entire school. Don't give your parents one more place to go to!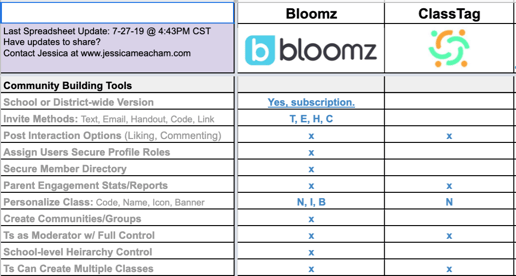 4. Bloomz offers full Behavior and Portfolio tools that ClassTag does not even provide. With Bloomz, you will eliminate over 12 different tools under one roof. Whether you need a Behavior Management tool, or student-driven Portfolio functionality, Bloomz is the perfect solution that unifies all tools under one roof. Parents LOVE accessing all this information in one single app for the class or across the entire school.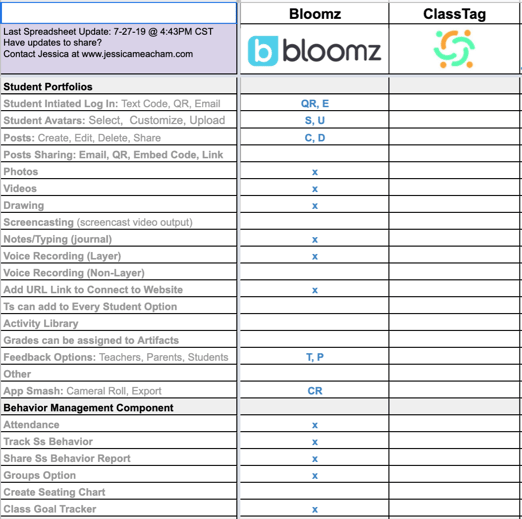 5. Bloomz meets the needs for all grade levels and every member of the community, while ClassTag is only meant for limited parent communication. There is no reason to look beyond Bloomz for your communication needs. Whether you are a childcare, preschool, elementary, middle school or high school teacher, Bloomz offers exactly what you need (all tools are configurable!).
ClassTag offers a small subset of the features available in Bloomz. Imagine the situation where parents with multiple kids at school are forced to download multiple apps to accomplish what ClassTag can't offer. They will not be engaged, happy parents. If you want true parental engagement, unify everything in one app - Bloomz.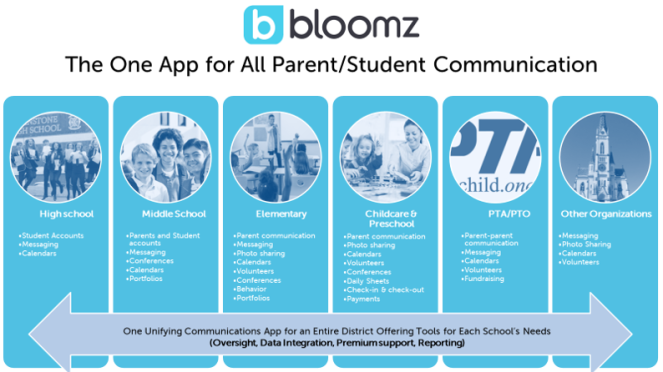 6. Bloomz offers Native Mobile apps for highest performance. ClassTag only offers its website in an app: Did you know that ClassTag simply embeds its website in an app shell? While this may sound too tech-y, it makes a big difference. A native app like Bloomz is designed for each mobile platform and delivers the best experience for you and your parents. Website-based apps like ClassTag's are slower to render, slower for input and do not react promptly for your inputs. This means, your parents are going to be frustrated with the app. With Bloomz, you get one fluid, responsive experience.
7. Bloomz dominates both in number of ratings, as well as total average rating. vs. ClassTag's in the App Store. As of Aug 1, 2019 ClassTag had a mere 134 ratings with an average of 3.8 ratings. On the other hand, Bloomz has over 3,520 ratings with an average of 4.5 rating.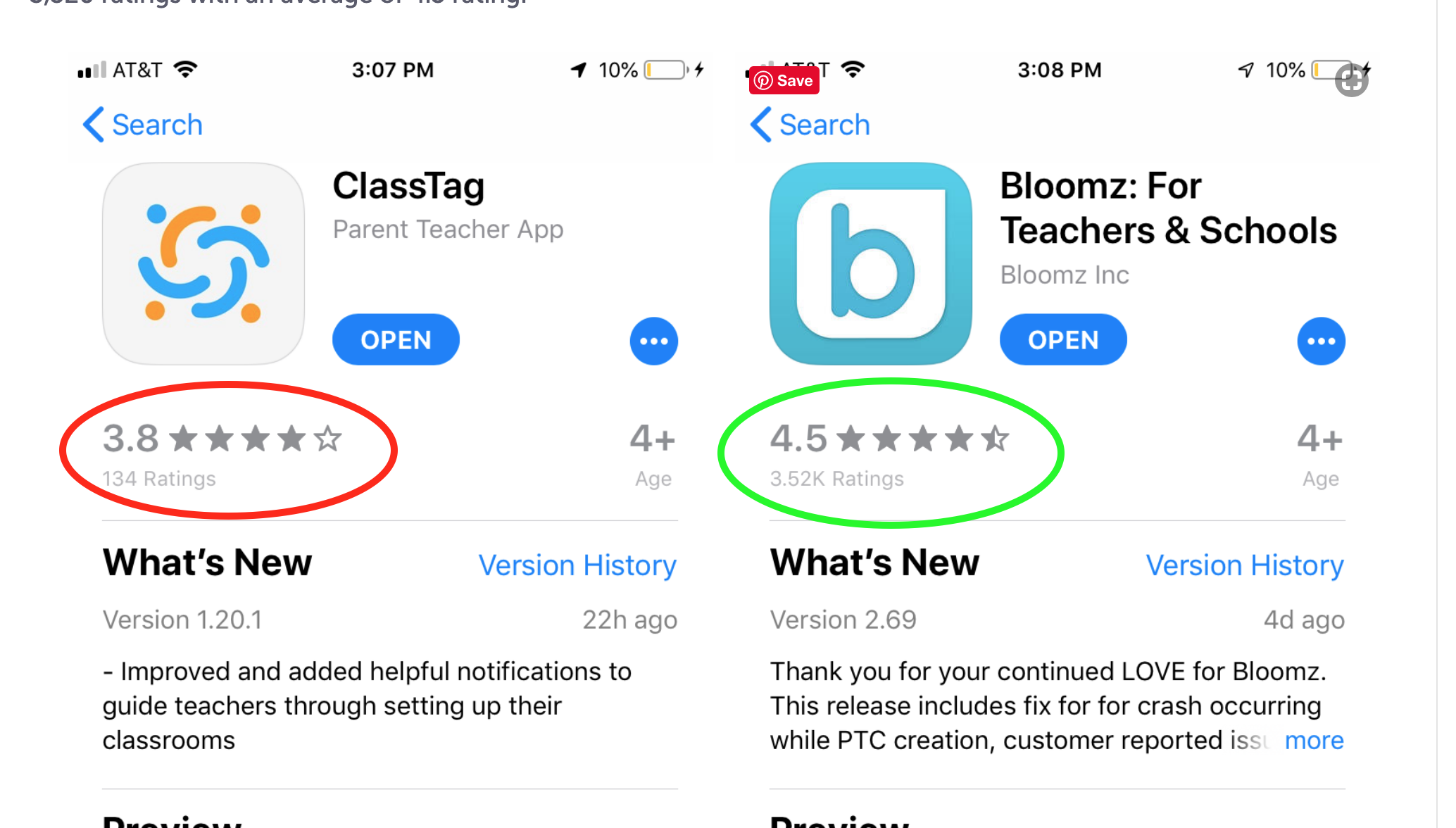 So, judge by yourselves... which app is right for you and your parents?