Bloomz Wins People's Choice Stevie® Award in 2015 American Business Awards
by Horacio Ochoa, on Aug 11, 2015 11:24:28 AM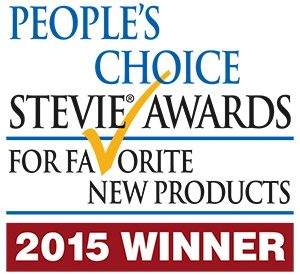 Redmond, WA – August 11, 2015 – Bloomz was named a winner of a People's Choice Stevie® Award for Favorite New Products in The 13th Annual American Business Awards today.
The American Business Awards are the nation's premier business awards program. All organizations operating in the U.S.A. are eligible to submit nominations – public and private, for-profit and non-profit, large and small.
The crystal People's Choice Stevie Awards will be presented to winners during a gala banquet on Friday, September 11 at the Julia Morgan Ballroom in San Francisco. More than 250 American Business Awards nominees and their guests will attend. Peer-adjudicated Gold, Silver and Bronze Stevie Award winners will also be announced and presented their awards that evening.
The People's Choice Stevie Awards for Favorite New Products are a feature of The American Business Awards in which the general public can vote for their favorite new products and services of the year. More than 16,000 votes were cast in 40 people's choice categories this year. All new products and services to be honored in the ABA's new product categories were included in people's choice voting.
More than 3,300 nominations were submitted to this year's American Business Awards for consideration in a wide range of categories, including New Product or Service of the Year, Most Innovative Company of the Year, Management Team of the Year, Best New Product or Service of the Year, Corporate Social Responsibility Program of the Year, and Startup of the Year, among others.
"This is a great honor for us" said Chaks Appalabattula, CEO of Bloomz. "What makes this award particularly exciting is knowing that it is given based on public vote. The feedback we've been getting from our users has been very positive, and this is the ultimate proof that we are doing something right" he added. With teachers and students heading back to school soon, Bloomz has been getting ready by adding functionality to its app based on user feedback, part of their customer-centric philosophy. "We pride ourselves in the close contact we keep with our users, it makes our product better, and that makes our customers happy. This award validates our approach and we appreciate each and everyone who voted for us."
About Bloomz, Inc
Bloomz is the creator of the Bloomz App, the free mobile and web app connecting teachers with parents, in a secure, private, easy to use environment. With Bloomz, teachers can schedule classroom volunteers, parent-teacher conferences, communicate directly with parents and share pictures of students when they have those awesome learning moments. Learn more about Bloomz at www.bloomz.com.
About the Stevie Awards
Stevie Awards are conferred in six programs: The American Business Awards, The International Business Awards, the Asia-Pacific Stevie Awards, the German Stevie Awards, the Stevie Awards for Women in Business, and the Stevie Awards for Sales & Customer Service. Honoring organizations of all types and sizes and the people behind them, the Stevies recognize outstanding performances in the workplace worldwide. Learn more about the Stevie Awards at www.StevieAwards.com.