4 Ways to Encourage Students to Learn Over the Summer
by Brianna Richard, on May 28, 2021 8:51:10 AM
Between school closures, distance learning, tech troubles, and a global pandemic, students have experienced learning loss across all grades and every area of the country. With summer just around the corner, educators and parents are concerned that students will lose even more. There is good news amidst all the bad! Studies show that summer learning loss can simply be prevented by studying for just 3 hours a week. So how can schools encourage students to work for 3 hours a week over the summer? Regular communication between schools and parents is a great start. Here is a list of four ways schools can communicate with families over the summer while making a lasting impact on students. (Fuller , 2019)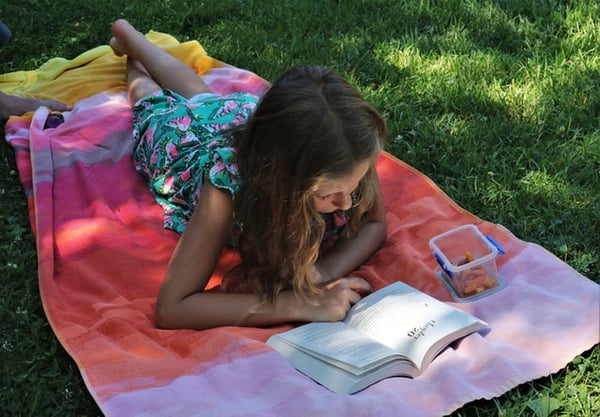 Local Learning activities:
There are plenty of local learning activities that children can take advantage of over the summer. Most public libraries offer activities like free reading programs. The local library near me gives each student 2 free books for participating and prizes for top readers! Many libraries and local museums are also offering free summer events and virtual field trips. Schools can update families about local events and activities and keep kids learning all summer.
Interactive Book Reports:
Motivating students to read over the summer can be tough. Reading logs are a good way to hold students accountable but not the most effective way to spark student interest. Interactive book reports are a great solution to inspire kids to read and prompt them to reflect on the reading material. There are tons of free interactive book reports online. Students can also design their own book-themed movie poster, t-shirt, or pizza box. Students can incorporate character traits and the storyline of their book into their creations. Book reports are great for all ages and can be posted and shared amongst friends throughout the summer.
Book Report Ideas: https://www.weareteachers.com/creative-book-report-ideas/
Journal Ideas:
Writing is an important skill that students can work on over the summer. Schools can post writing calendars. Each day of the week can have a different journal prompt or creative writing idea. These kinds of calendars are great for kids of all ages and prompt students to be imaginative and express their feelings. Students can share their writing with others by posting on Bloomz!
STEAM Activities:
STEAM stands for science, technology, engineering, art, and mathematics. STEAM activities can be done with everyday materials you probably already have in your home. They encourage students to think critically, problem-solve, and provide lifelong lessons. One of the great things about STEAM activities is they can be done with a variety of ages. Schools can easily post assorted STEAM activities out over the summer on Bloomz. They can provide activities that the whole family can partake in.
Teachers and administrators can send a variety of things to parents over the summer. It can be difficult to inspire students to get work done. Hopefully, these ways help!
Have another idea? Leave a comment below.
Sources: