Customize Your Health Checks (Updated)
by Horacio Ochoa, on Jan 18, 2021 4:31:55 PM
As you know, last month we released the new Health Checks feature, which teachers and administrators can use to keep track of their students and staff health.
Today, we released an update to this feature to allow school and district administrators to customize the questions in the Health Checks form, so they can adapt to their specific needs and standardize across their school or district.
To customize your Health Checks form, simply go to the school settings ⚙️:
Now, make sure the "Health Checks" toggle is on, and then click on the "Health" tab.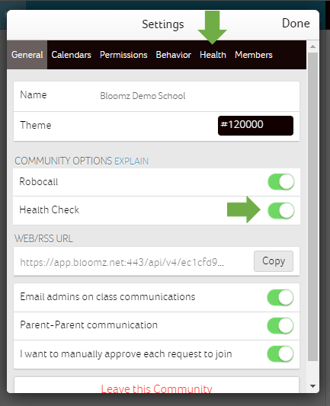 Once in the Health tab, click on any of the questions you want to modify and enter the new text according to your needs: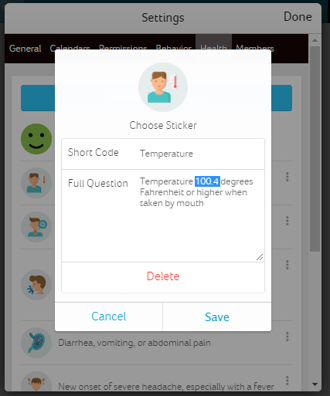 Click "Save" and you're done!
January, 2021 Update: We have also added the ability to add "Categories" of questions. With this, you could for example add questions about the student and separate them from questions about family members. Simply scroll down to the bottom of the form from the Health Settings page and click on "Add Category":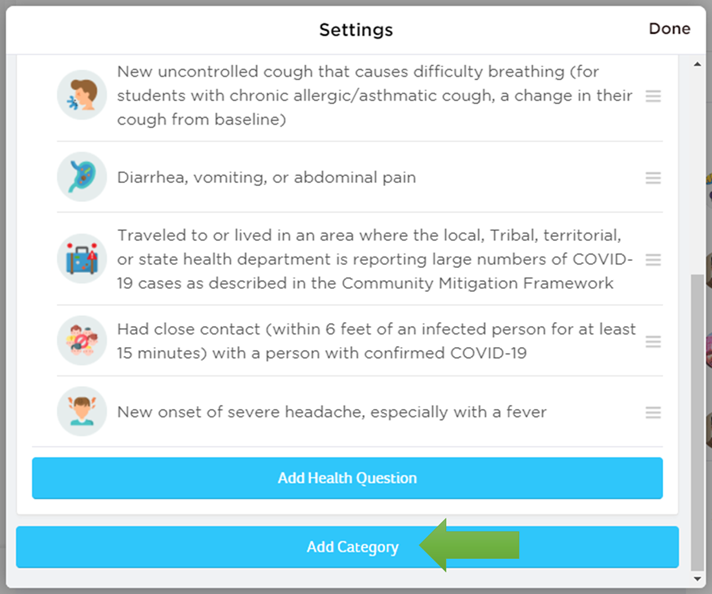 Remember, Bloomz' default form was created based on CDC guidelines, however, now you can modify them according to your own local needs.
This feature is only available to school administrators under a Premium subscription. If you'd like to learn more about the School Premium subscription, click the button below to schedule a call with our team: