Featured Teacher Of The Week - Karen Policar
by Bloomz, on Nov 13, 2015 6:53:17 PM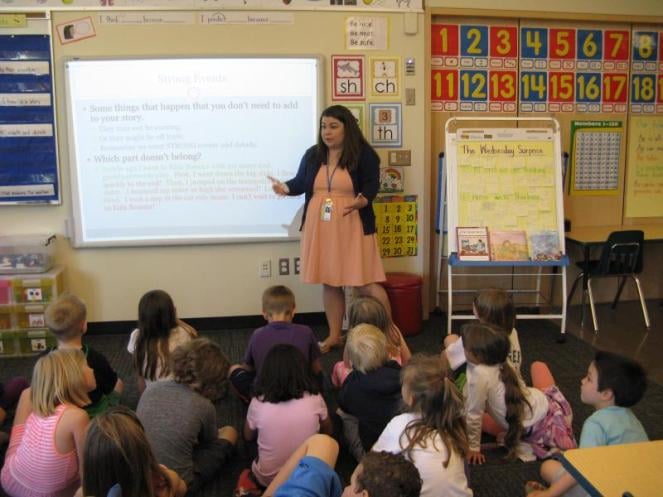 Why did you become a teacher?
The concepts in elementary school did not come easily to me. I understood what it was like to struggle in class and feel embarrassed. I wanted to be a teacher who could relate to students in the same situation. Whether it was with academics or behavior – developing a sense of perseverance and confidence was something I was passionate about with young children. The minute I started my student teaching I knew it was what I was meant to do because I love being in the classroom and was happy each morning I woke up and headed to work.
What is your greatest teaching moment?
When I see my students exhibit a level of compassion to one another that I hadn't seen previously because I know I am helping to develop their character.
What is your advice for teachers who are just starting out?
More important than what you teach a child is how you make them feel. When they are with you they should feel safe and loved.
What is your favorite children's book?
Thank you, Mr. Falker by Patricia Polacco and Yoon and the Christmas Mitten by Helen Recorvits
Karen Policar gradated from Skyline High School in Sammamish, WA and received both her Undergraduate and Graduate degrees at Seattle Pacific University. She has been teaching for 10 years, and is currently teaching at Rachel Carson Elementary in Sammamish, WA. She has been married for 7 years to her high school sweetheart, Mike, and enjoys reading, paddle boarding, and visiting museums.