Freshly Named a 'Best Teaching & Learning Website' by AASL, Bloomz Announces New Features at ISTE 2016
by Horacio Ochoa, on Jun 27, 2016 12:01:34 AM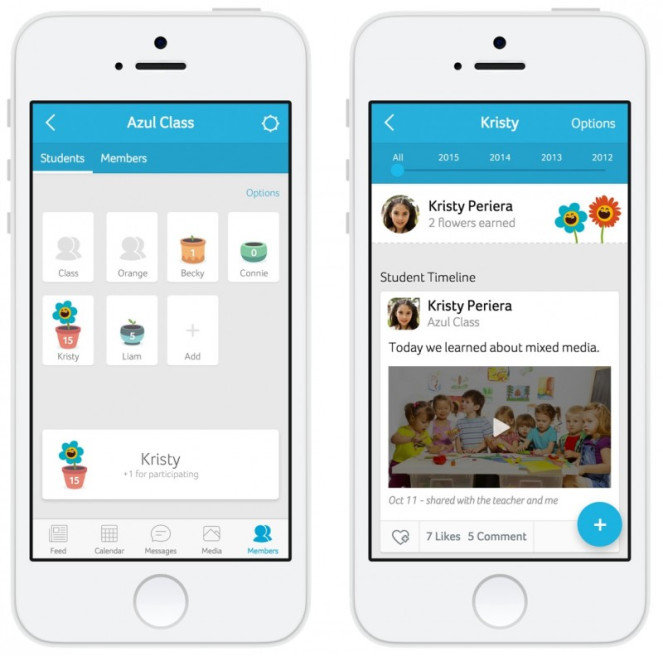 The teacher-parent communication app will be free for schools and introduces student timelines, behavior tracking, and video support
(Denver, CO) June 27, 2016 – Just in time for ISTE 2016, the popular teacher-parent communication app Bloomz is announcing a major award and introducing new features, including offering its basic school-wide product for free.
The American Association of School Librarians (AASL) recently named Bloomz a Best Website for Teaching & Learning in the Social Networking and Communications category. "Members of the Best Websites committee were very impressed by Bloomz," said AASL President Leslie Preddy. "The site combines the features of several collaboration and social media platforms in order to optimize communication with parents. Bloomz's 'one-stop shop' opens a window into the classroom that today's parents expect—while protecting student privacy. One committee member said, 'Honestly, I wish it had existed when I was a classroom teacher!'"
Bloomz also announced four new updates that will be coming to its mobile and web app in time for the upcoming school year:
Student Timelines: As teachers share pictures of a students' work, parents will now see a portfolio or timeline of their child's creations, and watch them evolve over time. The feature is similar to that of a Facebook timeline view for every student over time, across all activities. This feature is scheduled to launch in August.
Behavior Tracking: This feature helps teachers send home reports of how students behave in class. Taking a cue from the app's name and to reinforce positive student behavior, "blooming" flowers will be used to provide parents a pictorial representation of their child's behavior throughout the school year. Behavior tracking will also be available in August.
Video support: This feature has been the most requested by Bloomz users. Now, teachers will be able to record moments from the classroom and share them directly on Bloomz, where parents can watch and enjoy them. Video support will be available starting in September.
Free for schools: Bloomz is also making its current basic schoolwide communication product (currently in beta until the new school year), free for schools moving forward.
"It's an honor to receive the AASL Best Website for Teaching & Learning award. It confirms the impact our app is having with educators and parents and underscores our commitment to quality and value," said Chaks Appalabattula, the CEO of Bloomz. "With this series of announcements, Bloomz is strongly positioned as the most complete parent communication app for educators out there, providing them with the capabilities they need to create a strong bond with parents, and giving parents a one-stop solution to better participate in their kids' growth."
About Bloomz
Bloomz is the free mobile and web app that connects educators with parents in a secure, social, private environment. In Bloomz, parents feel more connected than they ever have to their children's world, and teachers have more time than ever before, because they have everything they need in one simple-to-use tool. Learn more at Bloomz.net.
About AASL
The American Association of School Librarians (AASL), a division of the American Library Association (ALA), empowers leaders to transform teaching and learning. Learn more at AASL.org.
ISTE 2016:
Are you attending the ISTE 2016 Conference? Visit us at booth #2659.
Press Contact:
Sue Hanson
PR with Panache!
sue@prwithpanache.com