Health Checks are Now Available on Bloomz!
by Horacio Ochoa, on Aug 24, 2020 8:00:01 AM
Another day, another new exciting feature!

Today we released the brand new Health Checks, in time for all schools with in-person learning to monitor and catch any changes in their community's health.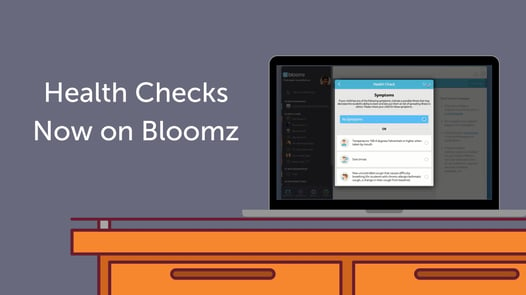 With Bloomz, teachers and staff can request parents to check their kids' health according to a few simple indicators. School administrators can also request staff to track their own health according to these indicators.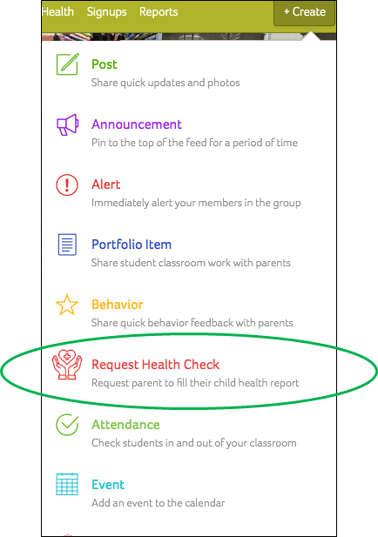 Parents or staff can create a record by simply checking the boxes in the provided form. This form was prepared based on CDC guidelines, and will soon be also customizable for different needs.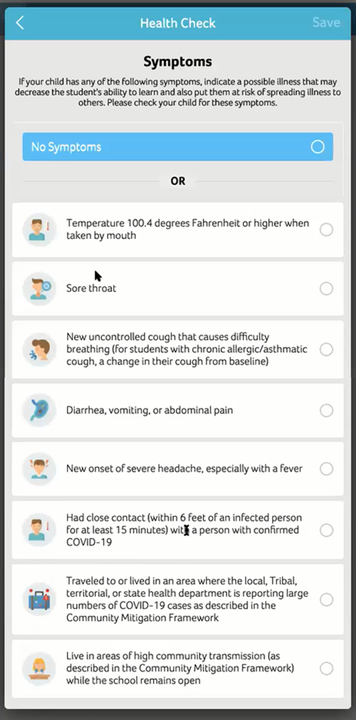 When data is entered, it is recorded along with the name of the person performing the check, as well as the date and time at which it is recorded.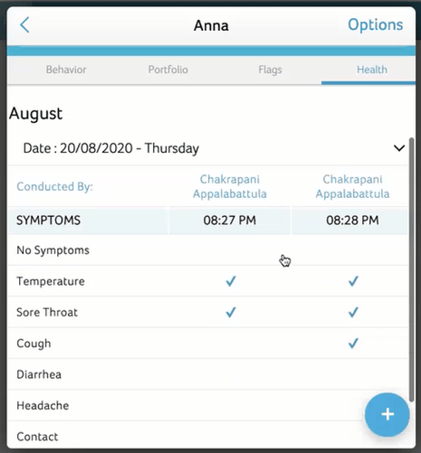 School staff can monitor all data submissions daily to catch any major changes in their community. They can see who has submitted the information and who is yet to comply.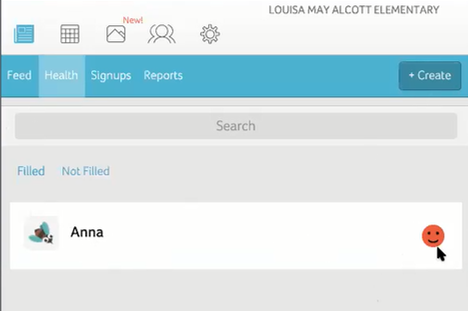 These requests can be set once at a specific time and in a recurring fashion if needed, to save staff time. Once set, Bloomz will send a notification to the parent or staff in charge of the checks at the time and date required.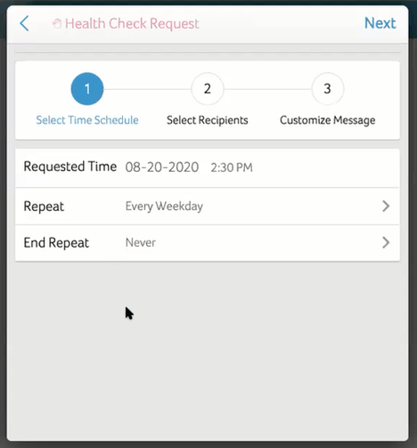 Bloomz will automatically send alerts to administrators and/or teachers for students or staff who report symptoms.
If a teacher or staff want to submit directly a Health Check, they can go to the class/school roster and click on the student's name. Then click on "View Profile" and then on the "Health" tab and add a record by clicking on the "+" button and "Health Report":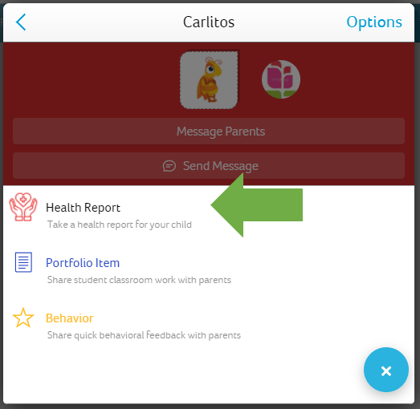 Health Checks are now available to all users, free and Premium, in Bloomz through their browser, with mobile apps coming as soon as these updates are approved in Google and Apple stores. Further updates to this feature will include data indicators customization and downloadable reports for the school.
To enable Health Checks in your individual class (not part of a School subscription), simply go to your class settings and click on the corresponding toggle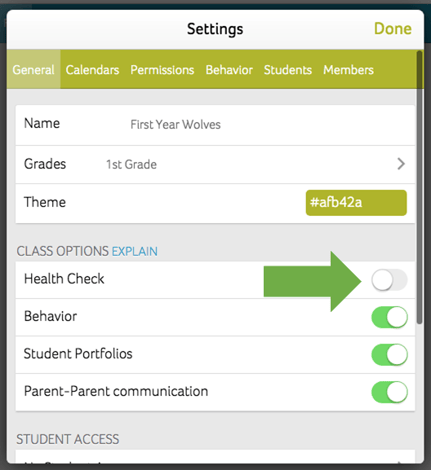 Schools with an All-Inclusive Premium subscription should now see this setting in the school community settings, and the feature needs to be turned on for the whole school before teachers can start using in their classroom (Please reach out to us at support@bloomz.com if you don't see this in your school settings). To enable it, go to the school settings and click on the "Health Checks" toggle: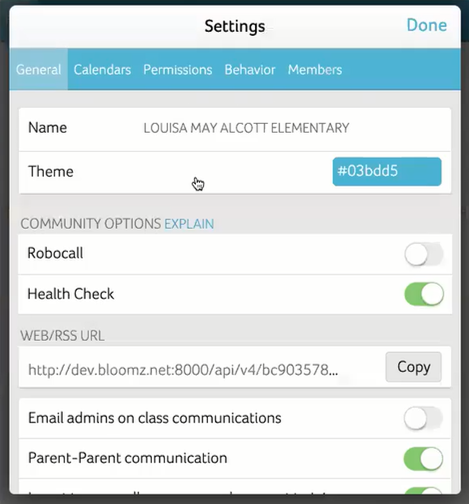 Try the new Health Checks in Bloomz now. If you want to see this and other new features in action, you can also attend the upcoming webinar this Thursday August 20, 2020. You can register here.