Help Us Present Bloomz At TCEA 2017
by Horacio Ochoa, on Apr 14, 2016 10:02:53 AM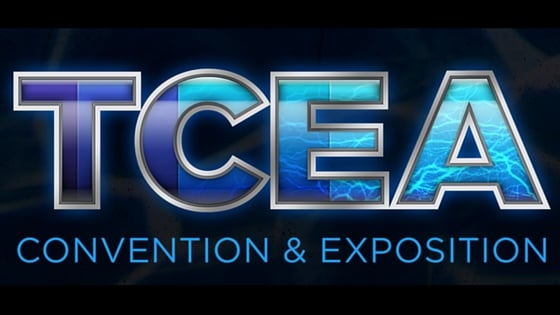 Do you love Bloomz so much you'd like to tell others about it? Are you an expert in the art of communicating with parents, generating participation from parents in school activities and generating volunteer opportunities? Would you like to travel to Austin to share Bloomz at one of the biggest EdTech conferences next year?
If your answer to the above questions is "Yes", then we want to hear from you!
We are looking for an enthusiastic educator (teacher or administrator) who can represent Bloomz at TCEA next year, get on stage and talk about how to increase parental engagement at their classroom or school, using their experience with Bloomz as the basis for success. If selected, Bloomz will pay for registration to the conference and travel expenses to Austin for the duration of the conference.* All you need is to tell us what you want to present following the steps below, then if selected by us and the TCEA committee, you'll be on your way to Austin, TX next year!
Do you think you can be the one? Then let's hear about it. Here is how to participate:
Submit the form below with information about your presentation (this is the same information, or a subset of what you'll need to submit to TCEA) by emailing it to marketing@bloomz.net. Deadline is April 29th.
If selected by Bloomz, you'll submit a formal proposal to the TCEA committee on their website. Deadline for submissions is May 31st, 2016.
Once approved, you'll send us the confirmation for verification and final approval.
If selected, Bloomz will cover the selected educator's registration cost and will make travel arrangements to participate in the conference.**
We will review the content of the presentation prior to the conference, and will work with you on supporting materials for it.
You'll have an opportunity to participate in the Bloomz booth and other related activities of the conference!
To download the Bloomz submission form click the button below: (you will need to download the document, fill out the form and send over email as instructed)

Please make sure you read the TCEA presenters page for more details on how to prepare your submission. Your proposal should fit one of the following strands:
1:1, District Supported Devices, BYOT (Implementation and Management)
Leadership and CTO (Advocacy and Educational Policy, Administration, Assessment and Accountability, Funding, Technology Planning and Evaluation)
Online and Blended Learning (Global Connections, Virtual Classrooms, Flipped Classrooms)
Library Media (Information Literacy, Library Services, and Media Integration)
Professional Development (Professional Development Strategies, Models, and Deployment)
Pedagogy and Instructional Design (Technology Integration, Best Practices, Strategies, Project- and Problem-based Learning, Makerspaces, Learning Environments)
Special Populations (GT, ELL/Migrant/Bilingual, Special Needs)
Technical Support (Infrastructure, Network Services, Software/Hardware, and Informational Technology)
Technology Applications and CTE Courses (Coding, Computer Science, BIMM, STEM, STEAM, etc.)
You decide the strand and topic of your presentation, just make sure it is related to parental engagement and it includes Bloomz as key part of the success/solution.
If you've gotten this far, it means you are off to a great start. Please submit your proposal and help us share Bloomz with the world!
Good luck!
* Bloomz will make travel arrangements and cover transportation to the conference and accommodations, as well as other promotional materials. Other incidentals may also be covered at Bloomz discretion. All submissions must be made by the deadlines above and approved by both Bloomz and the TCEA committee to participate. Bloomz reserves editorial right over the content of the presentation.
** Bloomz reserves the right to decline any and all submissions at Bloomz discretion. More than one submission may be selected for official submission to the TCEA committee and, if more than one is approved, Bloomz can at its sole discretion decide whether to fund any or all of them.