Hola! Content Translation is Here
by Horacio Ochoa, on Aug 13, 2015 7:22:32 PM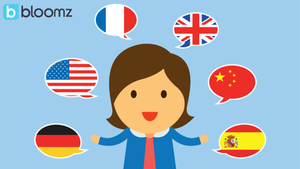 As announced before, we've been working really hard to add great new functionality to our app on time for the new school year. And today, we are excited to let you know that Content Translation is here!
With Content Translation, posts made in a group or classroom will now have the option to be translated to your preferred language. So, whether other people are posting in English, Spanish or any of the over 80 languages available, you will be able to communicate with them!
Best of all, Bloomz gives you the option to auto-translate these posts and comments, so every time you log into Bloomz, you will see the content you care about in the language you prefer. One more thing to make your communication with parents much easier!
Here is how to set it up: users can select their preferred language by going to Settings (little cog on the left menu), then selecting Preferred Language (new users will be able to select this at signup). Scroll down to find your preferred language. You will notice that the Auto Translate option is automatically turned on after you select - and, you can always go back and change it. (Tip: it will take a few minutes after you set your language to start showing in your feed)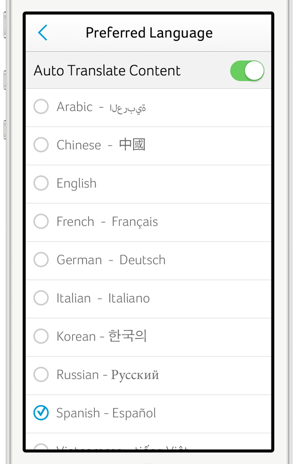 The default language is English, so if you're happy with how things have worked until now, you don't need to change anything. The app will automatically detect if someone posts in a different language than English and offer you the option to translate to English if you wish. Who knows, this might be your opportunity to learn a new language! :)
Notice that this feature is currently only available for posts (updates, announcements and alerts) and comments. We will soon add other types of content to this list.
Genießen!