How Bloomz Makes My Life as a Teacher Easier
by Tamicka Walker, on Mar 29, 2022 12:03:20 PM
I love Bloomz and have been using it for about 3 or 4 years now. One of my favorite features that I really enjoy (that sets Bloomz apart from the other platforms) is the feature where parents can sign up for conferences. I love that I don't have to send papers home, I am always so busy and every bit of extra time I can find helps a lot!
Busy parents lose patience, and the children lose papers so the app is very convenient because it allows the parents to choose what time works best for them. It's just very convenient.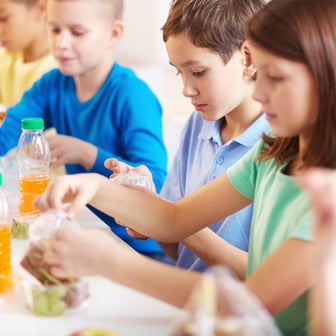 Another feature that I really love is the "sign up feature" If we're having a party and I need monthly snacks or if I just need something within the classroom, I can just shoot a little message to parents saying 'hey we are in need of these things - if you can provide these things to sign up and send them in with your child.'
Where I teach in South Carolina, my school's parents are still not allowed in the building, so there could be gaps in communication if not for Bloomz. It used to be people could bring in paperwork, and make time to see me in person - and Bloomz has really stepped in to fill that gap.
After the virus hit, I was initially worried about parent participation. As it turned out, I didn't need to worry. With Bloomz, even our parents who speak a different language were able to participate in the process. Bloomz has so many different languages available - which is great, because I have a parent who speak Ukrainian and a number of parents from different asian countries.
Parents really loved it too! When you send them homework assignments, it translates right to their language and they're so happy to be involved.
My parents feel disconnected right now because of what has been going on with COVID-19 and the fact that we can't meet in person. They certainly seem to appreciate me uploading pictures of what we're doing in the classroom. Bloomz has allowed me to "report" on my phone and shoot it out to parents individually, as well as personally to each child, and then to the whole entire community that we have together. With Bloomz we can capture all those Milestones the parents want to see but couldn't because they weren't there. It's so important for them to see everything that's going on throughout the day. It's so important to be connected to their child's day and how they're growing.
About Tamicka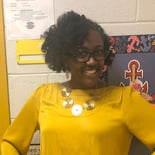 I have been teaching little ones since 2013. I am currently a 1st grade teacher in South Carolina. I have a Master's degree in early childhood education and a BA in Psychology. I enjoy making learning fun and engaging for all learners. Recently, I found love for ELA curriculm writing and I can't wait to do more with curriculum planning and writing. Outside of the four walls of the classroom, I enjoy gardening, being a wife, daughter and friend.