Bloomz Wins Best of Show at ISTE 2016 by Tech & Learning
by Nikhil Misra, on Aug 5, 2016 4:23:34 PM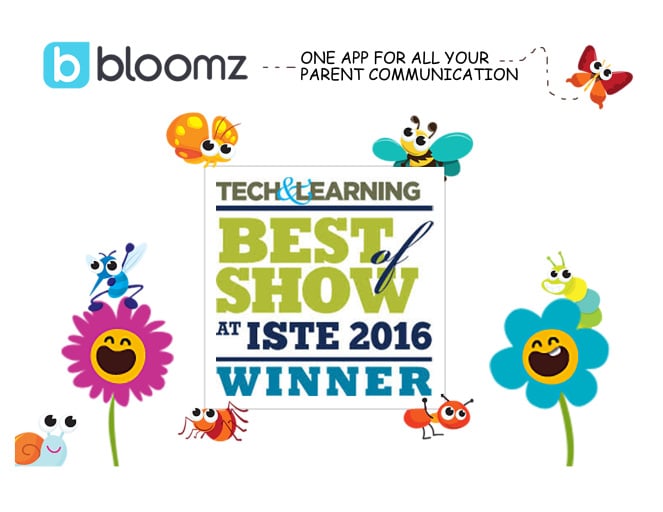 We are excited to announce that at ISTE 2016, Tech & Learning recognized Bloomz with the Best of Show award. Bloomz was also recently honored by the AASL, and continues to roll out new features including Student Timelines and Behavior Management.
The International Society for Technology in Education program celebrates those products and services that show the greatest promise according to the country's most tech-savvy educators. An anonymous panel of these educator judges selected products by scouring the exhibit hall floor during ISTE 2016, which featured 500 companies sharing solutions with more than 16,000 educators. The judges rated products on quality, effectiveness, ease of use, and creative use of technology.
About Bloomz
Bloomz is the free mobile and web app that connects educators with parents in a secure, social, private environment. In Bloomz, parents feel more connected than they ever have to their children's world, and teachers have more time than ever before, because they have everything they need in one simple-to-use tool. Learn more at Bloomz.net.
About ISTE
The annual ISTE awards recognize exceptional educators and leaders who are paving the way for connected learning. We seek those whose exemplary work provides a model for teaching, learning and leading in the digital age.
You can show your support for Bloomz by being a part of our Bloomz Ambassador program, check it out!