Keeping Up with Practice While Students Are Home From School Using Bloomz
by Laura Briggs, on Sep 12, 2018 9:05:10 AM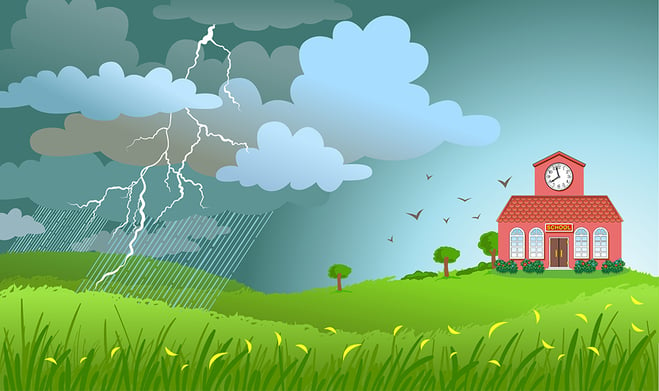 We hope that if a hurricane or other storm is heading toward your area, that you and your family along with your students and their families, stay safe. When weather conditions cancel schools and school activities, and students are at home, you can help them keep their minds off the weather outside while practicing skills that teachers are teaching in class.
Bloomz is a perfect tool to help with sending this as information to parents. Information such as login names and passwords for subscription websites/apps can be sent in a private message to parents so students can continue to practice their reading or math.
Teachers can also create a PDF to add to media or a web page or send actual links in posts for activities/games to practice skills in fun ways. Adding all links in one place would work well for busy parents.
These are some ideas for activities that teachers could send to parents through Bloomz. The activities offer to keep students engaged during unexpected breaks. When students have logins for Bloomz that are able to receive messages/posts from their teachers, then students can receive the fun links from teachers themselves. This feature is coming soon.
Create a "Storm Week" Photo Album and let parents know they can contribute photos of what their student is doing that week.
Links to preview before sending:

https://www.mathplayground.com/
Math Playground is a learning site filled with math games, logic puzzles and a variety of problem solving activities. The site provides a safe place for children to learn and explore math concepts at their own pace.

https://www.exploratorium.edu/snacks
Science Snacks from the Exploratorium are hands-on science activities. Science Snacks are tabletop exhibits or explorations of natural phenomena that teachers or students can make using common, inexpensive, readily available materials.

https://www.journalbuddies.com/?s=fall+writing+prompts
On this site, you will find thousands of FREE writing prompts and journaling ideas for kids. New prompts and articles are added regularly.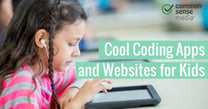 https://www.commonsensemedia.org/lists/coding-apps-and-websites
Cool Coding Apps and Websites for Kids by Common Sense Media
Computer programming can help kids develop vital problem-
solving and critical-thinking skills. In honor of the computer science nonprofit Code.org's Hour of Code event Dec. 5–11, this list offers ways to jump-start a coding adventure. It also encourages kids to become creators and not simply consumers of technology. Teaching everything from simple commands to complex programs, our favorite coding apps and websites come in a range of formats designed for different ages and abilities.
Bloomz let's the teacher communicate easily with parents even if school is closed. Giving parents options to work with their student or having them practice independently provides the opportunity to accomplish learning goals while participating in fun activities.
Do you post resources for parents and students when school is out during inclement weather?
Please add your ideas in the comments section below or share on social media.