Learning to Prioritize to Achieve your Classroom Goals
by Brianna Richard, on Sep 29, 2021 12:53:34 PM
The past year and a half has been a wild ride for students, teachers, and parents. Our regular routines were uprooted and in some cases, caused the 2020-2021 school year to be a bit of a scattered and disorganized mess. This was at no fault to teachers and schools but the shifting between distance learning, in-person learning, and learning how to teach and learn amidst a global pandemic. As schools begin to regain some sense of normalcy, one thing educators can do is prioritize in order to regain focus and have an incredible year.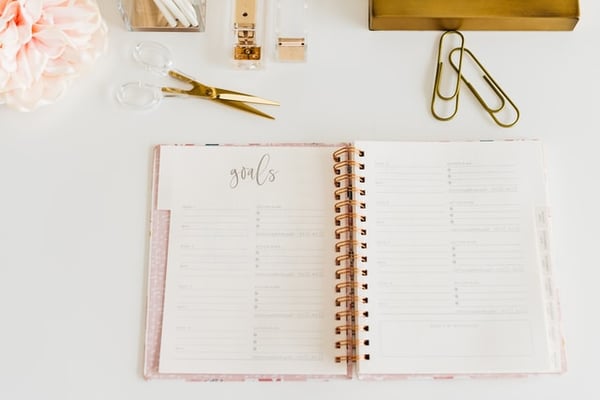 Photo by Alexa Williams on Unsplash
Prioritizing can seem like a bit of a formidable task when you are torn between test scores, sanitizing, learning loss, social-emotional learning, all while keeping masks on students and hitting all the standards. It can be hard to find the time to focus on anything when your to-do list is so long. So what should educators focus on? (David-Lang, 2021)
According to the best-selling, Four Disciplines of Execution, less is more and the way to achieve your goals. Studies show by minimizing priorities and focusing on less, you are more likely to achieve your goals and master them .
Two to Three goals will most likely lead to mastery
Four to 10 goals will likely lead to only 1-2 mastery
10 or more goals are unlikely to lead to any mastery or achievement (McChesney et al., 2021)
So what should we focus on when the list of demands is long and there is so much to catch up on? Start by making a list. Add as many things to the list as you like. Prioritize the top 3 and throw the rest out. If you have trouble narrowing the list down, just think about what would most benefit your students and school community. What are the most immediate needs of the students? What might assist the students in gaining the most growth? (David-Lang, 2021)
Come up with a game plan for mastering your top 3 and communicate your goals! Communicating our goals helps us to be accountable and we are more likely to achieve our goals when they aren't a secret. If you have a class-wide goal such as focusing on social-emotional learning, communicate this with the parents on Bloomz! Continue to update families throughout the school year on the class goals and progress being made.
What are your goals for this upcoming school year? How are you prioritizing and focusing on the areas of highest need? Leave a comment below!
Sources:
McChesney, C., Covey, S., Huling, J., Walker, B., & Thele, S. (2021). The 4 Disciplines of Execution (The Four Disciplines ed.). Simon & Schuster.
David-Lang, J. (2021, September 10). The Value of Limiting Your Priorities for the School Year. Edutopia.