Live Now! Engagement Reports for Teachers and Administrators
by Horacio Ochoa, on Jan 25, 2018 11:57:32 PM
We are excited to announce to all our users the availability of our newest premium feature on Bloomz: Engagement Reports!
You may have noticed something come up on your app recently, a small text link at the top of your feed titled "Engagement Report". This is the latest addition to our Premium feature lineup and one that's sure to help you and your school administrator keep track of everything going on with Bloomz!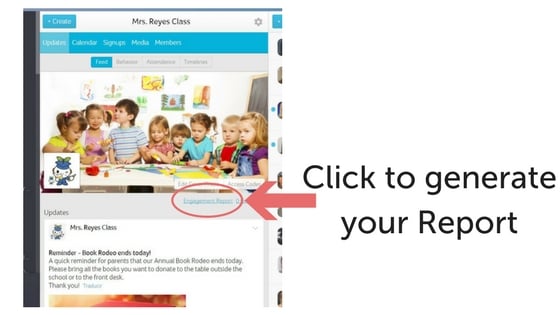 If you're a school administrator, clicking on the Engagement Report link will generate a list of all the classes in your school, with a summary of all the activities in these classes. It will help the administrator know how teachers in the different classes are engaging with their parents, providing quick data for all on the different Bloomz features:
At the top of the administrator dashboard, there's a summary of all the metrics, with a line for all activity, activity for the school as a whole, and then an average for all the classes. This is then followed by each individual class' metrics, for the specific period of time.
If you're a teacher, clicking on the text-link will generate a small card that shows all the activity you've had on Bloomz in a certain period of time (default is since July 1st).
You can always adjust the dates for the report, by clicking on the date drop down at the top left:
And, if you want to share this report with your principal or administrator, you can do so by printing it or sharing by email! To send via email you can click on the button below the card "Share Summary" or by clicking in the Options button at the top right. Clicking in "Options" will also give you the ability to print the report for archiving purposes.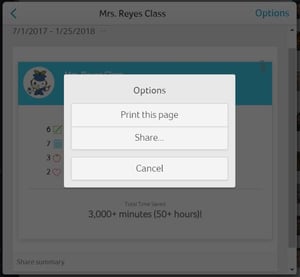 The engagement reports are a great way for teachers to summarize their activity on Bloomz and report to their administrators on efforts and progress. For administrators, is a great source of data to know how much their teachers are engaging with their classroom parents.
These reports are available now on desktop for all premium subscribers. Availability for mobile devices will come in the near future.
Please tell us what you think about this new feature in the comments section below.
Enjoy!