No Change in Bloomz' Text Notifications Despite Increases in Fees
by Bloomz, on Jan 16, 2019 8:37:36 AM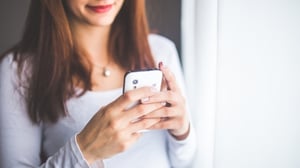 Bloomz' TXT notifications have been an integral part of our service ever since we launched them in 2015 . This has helped us support a large number of families who don't have access to smartphones or internet service. It is also one of many ways that Bloomz' has demonstrated its commitment to helping our communities connect, collaborate, and communicate in favor of parental engagement and inclusion
Recently, we learned about a change in the fees that one of the major mobile carriers has imposed on companies like Remind and Twillio, under the argument that they constitute SPAM. Today, we are letting all our users know that we continue to support all carriers in the US, including Verizon, AT&T, T-Mobile and Sprint, so our users should expect no change from this situation.
While Bloomz hasn't been implicated in the incremental fees, we feel it our obligation to take a stand in favor of an environment that allows for more teacher-parent communication, at the lowest cost possible. We believe parents and educators should be able to connect by as many means necessary in benefit of kids' education. This is why we join the parents, educators and industry colleagues and competitors in their ask to Verizon to #ReverseTheFee imposed to this type of communications. Not only has it been proven that higher communication between parents and students helps students academic performance, but TXT notifications also help the more under-served communities that can't afford a smartphone or internet access at home. In the benefit of students across the country, we hope they find a resolution.
WHAT IS BLOOMZ DOING TO PREPARE FOR THIS?
While Bloomz isn't involved in the dispute, we believe that our approach to text messages can lessen the chance of being categorized as SPAM. On one hand, we encourage our users to download the mobile app and use email notifications whenever possible. On the other, in following Privacy measures, we also require a subsequent opt-in to TXT notifications from parents, to ensure that is their preferred method.
Bloomz is actively in contact with Twillio on the matter and we're committed to finding a way to a solution, should it ever come to impact our service. Furthermore, we are working on different ideas to help us support the increasing costs of free accounts, without reducing their functionality, and with no cost to the user. More on this in the near future.
"BUT, I NEED A SOLUTION THAT SUPPORTS ALL CARRIERS NOW"
If you need a solution that supports all mobile carriers now, Bloomz is here for you. Remind (or any other app) customers can consider joining Bloomz now and continue communicating important messages from the classroom and school to all families regardless of what wireless service they're using. Parents can then choose their preferred notification method, whether it's via app, email or text.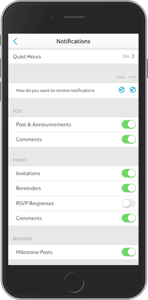 The better news for you is that, in switching to Bloomz, you will gain much more functionality than just messaging. We can help you, your teachers, your school, and your entire district consolidate necessary communications into a single app and eliminate the headache of using multiple apps and services to meet the broad communication requirements of your school. Bloomz can help reduce fragmentation of communications which tends to disengage parents. Parents need more communication from schools. Whether it is Student-led Portfolios, Announcements, Calendars, Photo and Video sharing, Parent Teacher Conference scheduling, Volunteer management, 2-way messaging, or Behavior Tracking, having it all in one app is fun and easy.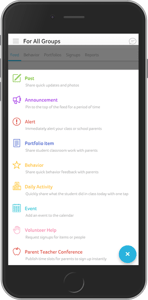 If you're already on Bloomz and you know other teachers that are in a tough situation because of the changes in fees, please let them know about Bloomz and how they can make a great improvement in parent communication and coordination by switching today.
Get Bloomz for your school today!
[gallery ids="7947,7948,7949,7950" type="rectangular"]