Now Available: Disabling Comments And Scheduling Posts
by Horacio Ochoa, on Sep 10, 2015 5:41:53 PM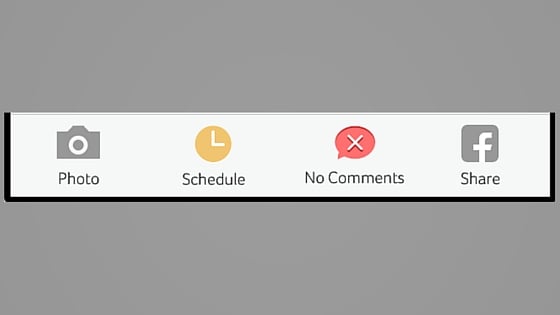 Fresh out of the oven, we just published a couple more features to keep providing teachers with the best time saving tools to stay organized and better coordinate with parents.
Disable Comments:
Teachers want to communicate with parents and have meaningful conversations to help students progress in school. There are some times, though, when teachers need only to share information without starting a dialogue in the classroom. This is why today we added a new functionality to disable comments on posts, announcements or alerts - this way, teachers can decide for which posts they want to enable comments and for which they don't.
Next time you add a post, you will see the "No Comments" button at the bottom of the screen. Simply press it to block people from commenting on this post.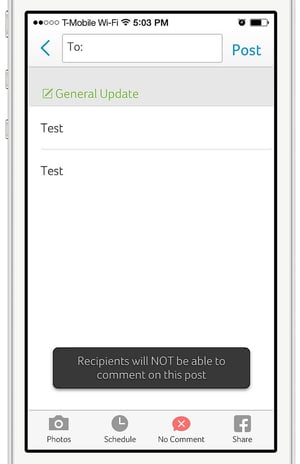 Scheduling Posts
Another feature that our users have requested frequently, is the ability to work on a post and set a specific time for it to be published.
It is no surprise to anyone that teachers are working hard at all times, their schedule is packed and they will even work on the weekends, preparing for the upcoming week. But posting during the weekend opens the door for weekend responses too! Now, with post scheduling, teachers can plan their communication in advance and let Bloomz post it to the classroom at whatever time they need it.
This is how it works:
On the bottom menu of your post, you'll see the small clock icon named Schedule. This will bring up a field to set a date and time: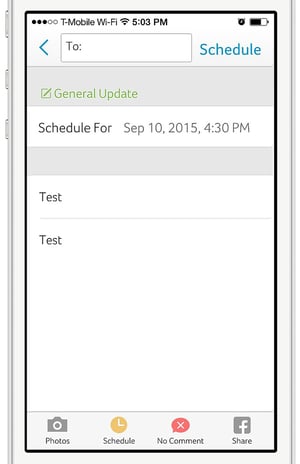 Click on it to set the date and time you want your post posted.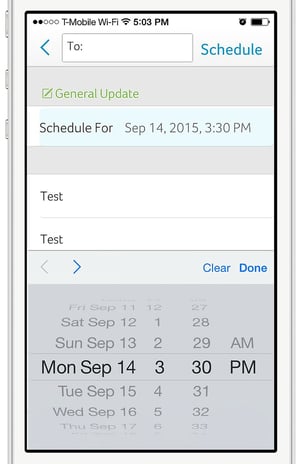 Once set, you can enter your message, attach pictures or files, and simply click "Schedule" at the top right to set it for future post.
Once you schedule something, you can find all your future posts, including upcoming announcements, on the top right of your main feed. Click on it and then on any of the scheduled posts to make any changes or delete them.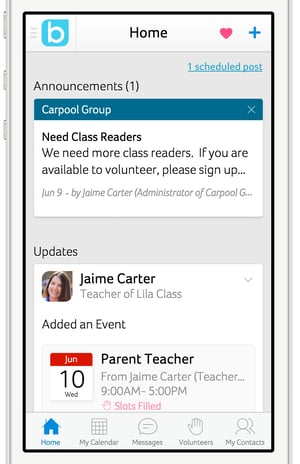 Now go ahead, try scheduling messages on Bloomz now. Let us know your feedback on the comments section below, or by emailing us at support@bloomz.net. And stay tuned for more exciting features coming!