Parents: Three Tips to Optimize Your Bloomz Experience
by Jude Miqueli, on Oct 21, 2017 1:01:26 PM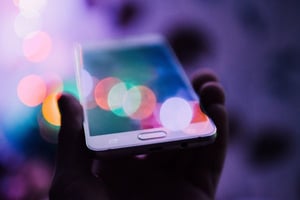 In order to get the most out of Bloomz as a parent, utilize these three features and experience excellent school communication. You and your family will be easily identifiable by teachers as you develop relationships to benefit your child's academic and social-emotional success.
Upload Your Profile Picture
Teachers and parents will get to know you as they see your picture connected with your messages/posts. This is helpful for developing relationships with all staff at the school. It is also extremely beneficial for your child's classroom teacher to know who you are at the beginning of the school year. Find out exactly how to upload your profile picture at the Bloomz Support Center.
Update Your Child's Profile / Add Your Child's Profile Picture
In order for you to join a class as a parent you'll need to add the name of your child who attends that classroom. Adding the child name will show you as <parent of child> in your classroom. This will help other parents in the class know you as parent of child. Visit the Bloomz Support Center to learn how to add a picture of your child. Your child's picture will show up next to your picture so that teachers and parents can see you are connected. You can also invite your spouse with the click of a button! Adding a spouse to your profile will automatically add him / her to the classes you are already part of.
Engage!
Interact with one another through messages and posts. Talk to other parents, set up play dates, ask and answer one another's questions. It takes a village! Parents should post their own pictures or status updates as conversation starters, not just from family to teacher but family to family. With Bloomz parents have the opportunity to add more to the classroom community.
Are you a parent and an avid Bloomz user? If so, please share your experiences in the comment section below.