Post Your Holiday Wish List On Bloomz
by Jude Miqueli, on Dec 5, 2017 4:21:29 AM
December is a festive time of year in the classroom! Holidays from cultures around the world are acknowledged and celebrated. Families are brought together through classroom parties and winter performances. This is the time of year when people wish to give to those in need. Parents want to help, teachers just need to ask! Be sure to make use of the sign-up tool on Bloomz this holiday season and make all your classroom wishes come true.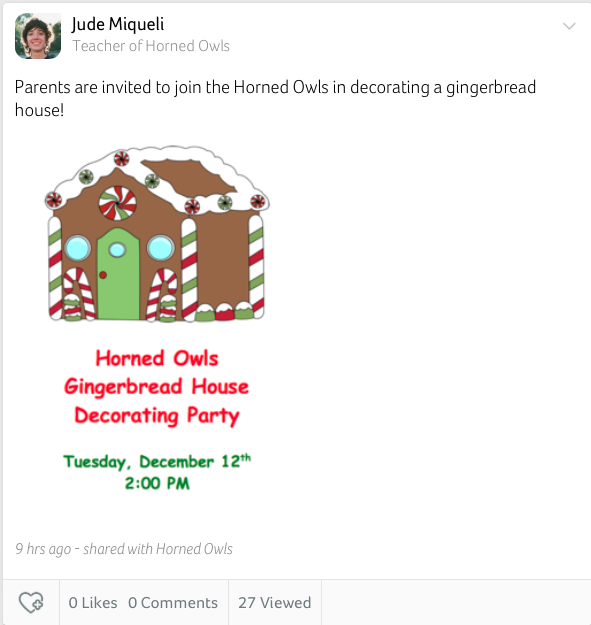 I am hosting a gingerbread house decorating party in my class. Parents are invited to this annual event. It is a time for families to meet each other and engage in something creative with their child. I posted the flyer to my newsfeed and my room parent created a sign-up for supplies.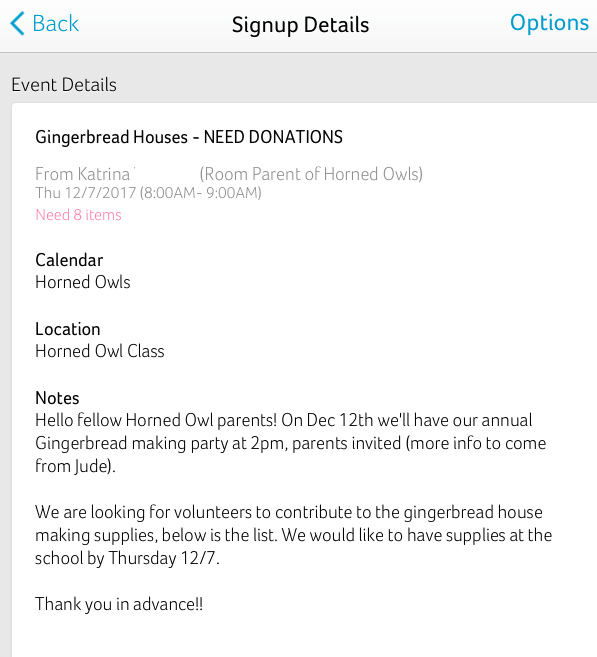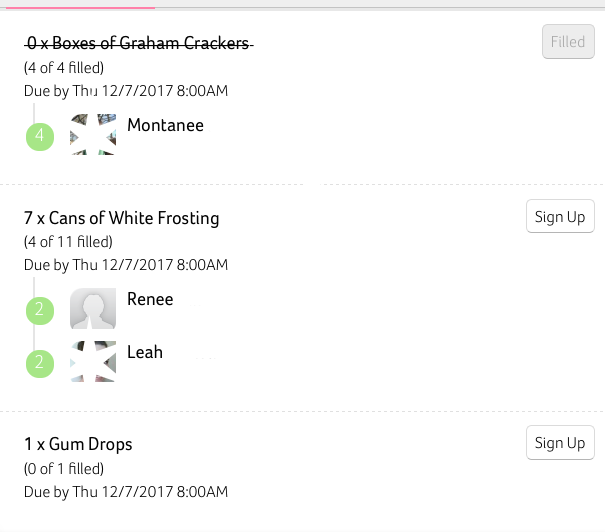 When parents click on an item it signs them up and displays the information on the app. All parents can see who is signing up for what so they know what is/isn't needed. With the Bloomz sign-up tool if a parent realizes they can't obtain an item after they sign up, they can take their name off and leave the item for someone else. Teachers can also sign parents up for tasks. In some situations parents prefer this method. I've had parents thank me for signing them up because they wanted to volunteer but didn't have time or kept forgetting to sign up. Are you posting a holiday related sign-up this December? If so, please share your story in the comment section below.
For more information on volunteer coordination visit the Bloomz Support Center.
Photo by Mark Rabe