Relationships Are Worth More Than A Score
by Jude Miqueli, on May 10, 2018 12:44:31 AM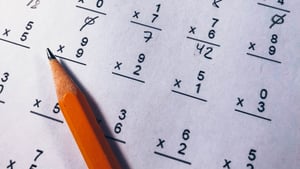 It's hard to believe May is the last full month of school. It's even harder to grapple with the fact that this might be the completion of work between some teachers and students. People move, change schools, graduate, and teachers are reassigned. How can teachers make an impact in this final stretch of time together? Having this community space on Bloomz is a benefit teachers should take advantage of. One goal I have each year is to develop positive and rewarding relationships with my students' families through frequent communication. Imagine if productive school communication was valued over test scores! My school would be rated high on the charts due to our implementation of Bloomz. On a positive note, I have noticed an awakening as of late within our educational institutions. The conversations are moving away from test scores defining students and teachers towards the acknowledgment of relationships playing a significant role in the growth and achievment of a child. This relationship requires continual and intentional communication. This is especially true during times when high stakes assessments are occurring.
In April, schools around the country were administering standardized tests. It can be a tough time for students, teachers, and parents. I took this opportunity to connect with my class families on our Bloomz news feed.
By reaching out to my community in this shared space I was able to start a very important conversation with my students and families. One that deeply connected with their values and concerns. In turn, this strengthened our relationship. After I posted this message and received feedback on Bloomz we had our parent-teacher conferences. These conferences are 20 minutes long. That is not very much time! Because I posted this message we were able to speak about the whole child in those 20 minutes rather than processing standardized test scores.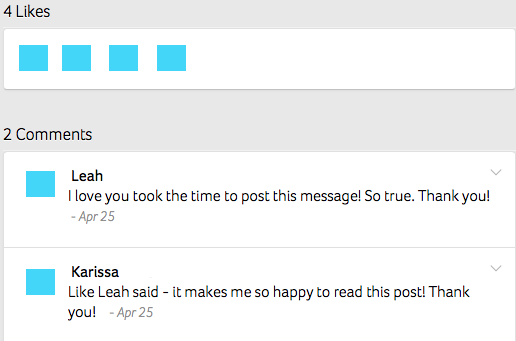 Educators in the Bloomz Teachers Facebook Group voted the news feed as their favorite feature. Elementary teacher Jessica Meacham states, "The entire Bloomz package is my favorite time saver and relationship builder! If I had to step away from Bloomz, the one thing I'd miss most is the post feature."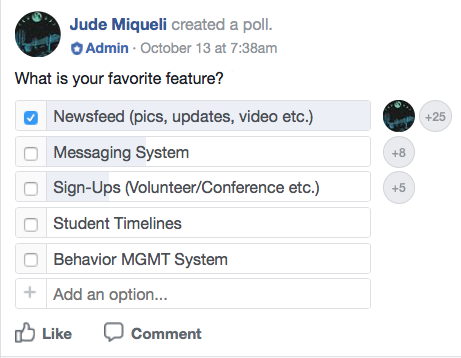 One additional benefit to posting on the news feed is that photos shared through posts will be automatically saved in your class album. This makes for a comprehensive yearly photographic summary. It is informative and at the same time, sentimental. I'm using many of the shots I've posted on Bloomz throughout the year to create a slideshow for my families. My news feed posts from this year will also be compiled for our class page in the yearbook.
The Bloomz news feed is similar to other social sites we use in our everyday digital lives. This makes it intuitive and familiar. How will you use the news feed to strengthen your class community at the end of this school year? Please leave your comments in the section below.