Remind App Review: A Parent Communication App Comparison
by Srishti Mangal, on Aug 17, 2022 4:30:54 PM
Remind is a safe, classroom-friendly communication website and app where teachers can easily send messages; teachers can share text, audio, or video messages as well as links, files, and images. Remind sharply focuses on messaging ability, failing to account for other crucial features like an easy-to-understand interface. On the other hand, with Bloomz, a school communication app, you can unify many otherwise isolated tools into one beautiful and accessible app - messaging, attendance, announcements, health screening and so much more! So, is Remind really the right app for your school or district?
Bloomz has the best PBIS features, while Remind does not

A positive behavior management system, or PBIS management system, has recently emerged as a proactive approach used by schools to help all students be successful. Bloomz has everything you need to track, analyze and reward students' behavior, both in the classroom or across the school. With features like behavior recording through points and goals and defining standards across the school, students are set up for success.
Bloomz has a more User-friendly Interface
Educators have noted that Remind has become difficult to navigate and the interface is challenging. The app has also become inconvenient to many teachers because they are regularly signed out, wasting their time. However, Bloomz has become known to be one of the most accessible apps and even has a dedicated website to answer questions about the application. Bloomz's social media-like interface makes it easy to share updates to an entire school or district, or to a specific parent. You can share anything from a quick text to a video in a few simple clicks.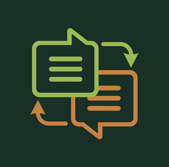 Bloomz has a Higher Translation Capability
Many users frequently complain about Remind's limited language translation of 70 languages. But with Bloomz, one of the parent-teacher apps that has the best translation capabilities, you can translate up to 100+ languages.
Remind is Missing an Important Feature - Delete/Archive Conversations
Remind doesn't let you remove conversations that you don't need anymore. The lack of the feature makes it nearly impossible for parents to stay connected with their kids' classes. With Bloomz, you don't need to worry about this. Bloomz allows conversations to be deleted, and the admin can always access them as an added feature.
So, Which App is more suitable for you?
With Bloomz, you don't have to worry about navigating a tech-savvy interface or experiencing technical issues. We ensure that all teachers, students, and parents can easily access our app and can utilize the most advanced features like health screening, attendance tracking, language translation, PBIS tools and so much more!
If your school or district is interested in learning more about the functionality of Bloomz, please schedule a time with our team for a demo. Our team will walk you through its core capabilities, pricing, and any other questions you may have. Click here to Schedule a Bloomz Demo.