Setting Up for Effective Communication at the Beginning of the School Year
by Brianna Richard, on Aug 4, 2021 12:58:36 PM
The beginning of the school year is almost here and there is a slew of things teachers need to get ready. Once name tags are on the desks and fresh bulletin boards are up, communication is the number one thing teachers need to have prepared. The beginning of the year is the foundation for the rest of the school year. Laying a framework for communication and getting parents on board will set a precedent with families. It is essential to student success to have parent support. Parents will be unable to support their children if they do not understand classroom expectations and aren't aware of the procedures and content that will be taught.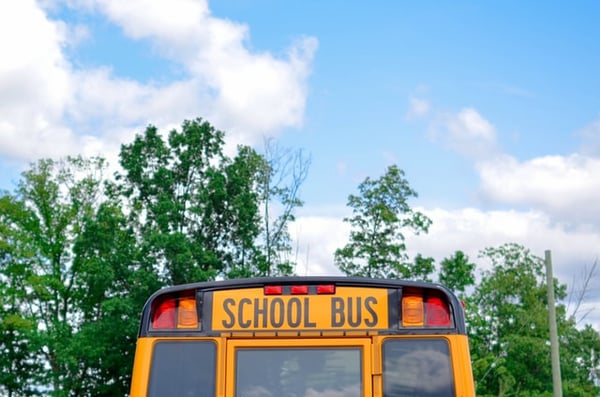 Photo by Element5 Digital on Unsplash
The start of the school year is the perfect time to begin positive communication with parents and let them in on the inner working of the classroom. If this seems overwhelming, don't worry! Here are 5 ways to start off on the right foot.
Shared Calendar
It is a perfect time to fill in a shared calendar like the one on Bloomz. Add important school functions, deadlines, and events like back to school night. Discussing a shared calendar at the beginning of the year will ensure parents are on the same page and their children don't miss out on anything important. If you teach older students, the shared calendar will help them to be accountable and keep them on track.
Post the Syllabus
The syllabus isn't only for students! Parents love to look at a syllabus too, regardless of what grade their child is in. Post the syllabus on Bloomz so both parents and students can refer back to it all year. Showing the students and parents in the beginning also provides a valuable opportunity for questions and clarifications that both students and parents might have.
Send out a survey
I always send out a parent survey during the first week of school. Surveys provide valuable insight into concerns parents might have about their children. A survey also gives parents an opportunity to feel included in their child's success. After all, education should be a partnership! Bloomz makes it easy to post a digital survey that parents can complete in no time.
Tell the Parents about You!
Parents want to get to know their child's teacher! The beginning of the year is a great time to do a little humble bragging. Tell the parents where you got your degree from, about the afterschool clubs you run, or what your favorite flavor of ice cream is! Parents and students will feel more connected and will be more likely to want to partner with you if they feel like they know you. So don't be a stranger!
Homework Pass
This is a bit unconventional but it is something that I do every year. The first week of school I send out a digital homework pass to the parents without my students knowing. Sometimes we forget that our students and their families have busy lives! We aren't always aware that students have a big soccer tournament or family function to attend. I send the parents one homework pass to use for one of these nights. This gives the parents ownership of their child's education and the chance to make the call to give them a night off if their families really need it. Communication with parents is essential and this small gesture is a great way to start it off in a positive and healthy way.
What kinds of things do you communicate with parents about at the start of the school year? Leave some tips below!