Setup For Summertime: Tips On Outdoor Safety
by Nikhil Misra, on Jun 21, 2018 7:42:07 PM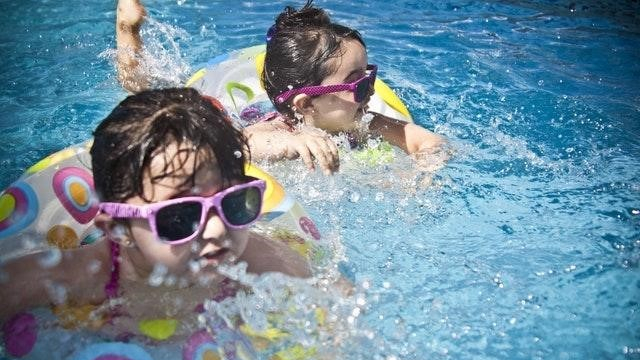 Guest post by Amanda Henderson at safechildren.info
Long, hazy, crazy days, the smell of freshly cut grass, and the faint sound of hayfever sufferers sneezing in the distance – yep, we're approaching summer again! While the hotter months are a great time to get outside and have fun, there's a reason emergency rooms call the summertime "Trauma Season"; injury rates among children can double at this time of year. So don't let these days drift away without being prepared - here's how to set up your home for safety this summer.
Water Safety
Kids need constant supervision to ensure their safety around water. If you have a swimming pool in your yard, make sure children who have not learned to swim do not go in, and buy floatation devices for young children. Even children who can swim well might be at risk if they become dehydrated or experience muscle cramps, so ensure an adult is present at all times. While the dangers of swimming pools get the most attention, young children can drown in just a few inches of water, and it only takes a few minutes underwater to lose consciousness. So wading pools, fish ponds, spas, and hot tubs also present a risk.
On Flora and Fauna
Make sure that any shrubs and hedges are neatly trimmed. In particular, keep the edge of the hedges at least two feet from your house – pests and vermin enjoy a warm house just as much as you do, and many insects can crawl through even the tiniest cracks in your exterior walls. Aso, check your yard for any standing water – if you find any, make sure to remove or fence it off before allowing children to play outside. Aside from being another risk of drowning, stagnant water can quickly become a breeding ground for bacteria, and also an attractive spot for mosquitoes to lay their eggs.
Secure Outdoor Equipment
Check all outdoor equipment, walls, structures, and ornaments to make sure they are safe. If there are any steps or ladders in your yard, check they are stable and secure – including the handrails. Examine your window screens – are they fully patched and working properly? If not, be sure to get them fixed. Make sure screens are child-safe if you're going to keep your windows open in the summer or install proper window guards if not.
If you have any playground equipment, make sure it is safe to use and that you replace any rusted components. Strongly consider removing any trampolines – the American Academy of Pediatrics reports that home trampolines cause nearly 100,000 injuries - including 3,000 hospitalizations every year.
Prepare for Sun Exposure
As the Centers for Disease Control points out, excessive exposure to sun in childhood can increase the risk of skin cancer later in life. It's worth doing everything you can to avoid sun damage in the spring and summer months, even when it's cloudy. The best protection is to avoid sun altogether, so wherever possible plan your outdoor activities before or after midday, when sun's UV rays are strongest. Have your kids wear hats, sunglasses, long sleeved tops and pants while outdoors, and always use sunscreen on exposed skin. Apply the sunscreen 30 minutes before they go outdoors, and reapply every two hours.
While trips, falls, sunburn, and other incidents may be common in the summer, it doesn't mean you should lock your kids indoors until the fall. Most summer accidents are avoidable. Just prepare early, get your home and yard sorted ahead of time, and keep your children under supervision when outdoors. Then you can sit back, unwind, and enjoy the summer yourself!
Photo: Pexels