Share Sites Alternatives: Bloomz Parent Teacher Communication App
by Nathan Resick, on Feb 15, 2023 2:24:35 PM
Shutterfly allows you to view and manage your own "site." In this forum, you can post and share with your connected friends, organize photos, and plan events and activities. The service was especially popular among those who wanted to share photos with older people, as the UI was easy for them to understand and access. They also had a fair amount of schools using their app as a free solution for photos and communication.
Recently it was reported that Share Sites are being discontinued, effective March 25, 2023, and users will no longer have access to Share Sites content.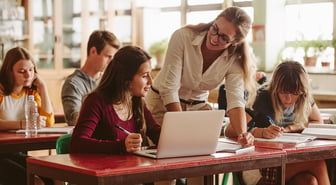 Users of the app should consider using Bloomz instead, as our parent teacher communication app has all the features that Share Sites did, with many other powerful features designed for school districts and teachers in mind.
Bloomz is the gold-standard communication app for admins, teachers, and students. The app connects the teachers to the students and the teachers with the parents. Bloomz is designed to be a time saver for administrators, a valuable tool for teachers, and increases engagement among both students AND parents. Improved engagement results in higher attendance and student performance.
With Bloomz, you have Many Powerful Tools Available:
Classroom, Group & Private Messaging

Office hour scheduling, class volunteer opportunities

Automatic Attendance, Grade & Balance Notices

Share to Social Media and Website

Attendance Management Feature

Events & Appointments Tool

Health Documents, Forms, and Permission Slips

Customizable Groups, Subgroups, and Roles
Click Here to schedule a free Bloomz demo to learn more about how Bloomz can help your school or district.