Social Emotional Learning is Not Just for Students!
by Vicki Bishop, on Mar 23, 2021 2:58:43 PM
For as long as I could remember I wanted to become a teacher. Approximately 15 years ago, after many years in college, student teaching, and thousands of hours of work, my dream became a reality. Almost every day I feel like the luckiest person on the planet! Think about it, teachers have the privilege of shaping the future by impacting the lives of our most valuable possessions, our children. We get to spend each day enveloped in the energy, humor, and excitement that comes with our job. Students bring with them a seemingly endless supply of love, humor, and passion.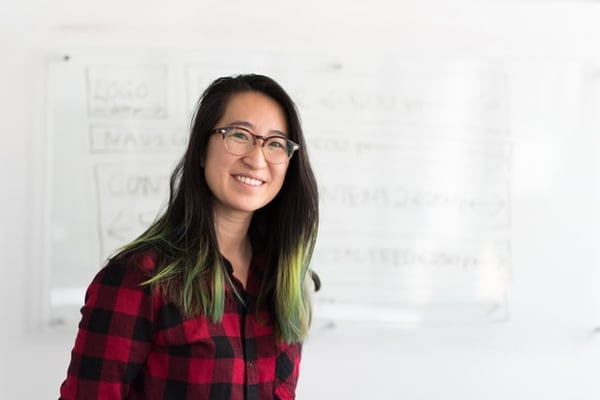 In recent years, we (teachers) have increasingly given ourselves permission to teach not just academics to students but also how to address their emotions. It seems Social Emotional Learning (SEL) has been recognized for its importance with our children. I couldn't be happier to see SEL lessons and theory become part of our regular everyday expectations.
The momentum in SEL for students is overwhelming. As a teacher you hear and see comments about the need for SEL to be addressed on a daily basis. The mountain of research on SEL's benefits for students is growing. The number of schools boasting about SEL in their schools is countless.
Unfortunately, there remains an area of SEL that sadly continues to be misunderstood and unidentified. Our roles as school teachers come with enormous responsibility and extreme amounts of stress. The COVID-19 related pandemic has taken teachers on a roller coaster ride of online learning, hybrid teaching, masking mandates, quarantines, and Zoom calls. There is hardly a week that goes by where there isn't another major change or another sudden obstacle. Sometimes "normal" seems so far ago it should be listed in a history book. And the new normal is constant change. It is for this reason that it is very important for anyone who is in the profession of education to be sure that we are taking care of our own social emotional well being.
One way to ease this situation is to ensure that teachers are taking care of themselves. In my district, the social emotional health of students AND teachers is considered important and we've seen where Bloomz can have a role. There are several ways that teachers can destress and practice self care, but one of the most effective remedies is being connected with other teachers. Using the "group" option in Bloomz, teachers can move out of isolation, connect with other teachers and engage in enjoyable activities together. Teacher SEL support groups could include the following:
Book clubs with topics related to SEL such as The Happiness Advantage or Heart.
Exercise groups
Yoga groups
Watercooler groups (simple open sharing sessions without a specific topic)
Topic related discussions groups, times/date announced ahead of time with the specific topic given ahead
Inclusion of Bloomz as a springboard for linked resources for videos, blogs, articles, and other online SEL for teachers resources
These are just a few examples and the options are endless.
As teachers, we have one of the biggest responsibilities in the world. In order for us to achieve our goals and support our students we must take care of ourselves first. One way we as teachers can combat the stress of this job is by making connections with other teachers and recognizing our feelings and emotions. We can not effectively take care of the needs of our students until we begin to take care of our own needs.
Resources: