Starting the Year with Bloomz
by Laura Briggs, on Sep 7, 2018 7:56:48 AM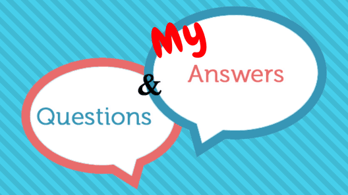 By Tim Price
It's time to begin a new school year and the to-do list is growing! On that list is "set up Bloomz," but where do you start? How should it look? What's the best way to…. The questions will keep going, but hopefully I can help answer some of those for you here!
Question: When starting a new year, should I just continue with last year's class or start fresh?
MY Answer: I stress this is MY answer to this question as everyone is different and you may want to do things differently...remember, there is no "right" way as long as you are doing what works for you and your parents!
I would start over with a new class each year! Why? I personally don't want parents going back and looking at posts or pictures from the year before. It may not be as pertinent to this year and could cause confusion! Plus, removing all those parents individually is time consuming and I have other items to check off my to-do list!
Question: How do I get parents to sign up for my class?
Answer: There are several ways to take care of this! If your school is using Bloomz school-wide, you can do as I did and go in and invite the parents through the school members. Simply find them under the members section and send a personal message welcoming them to your class and asking them to join the class page by using the invite code you provide.
Another option is to wait until Back to School Night/Open House. Have the code available in different locations and instruct parents to sign up before leaving for the night! Entice them with a goodie for their child the next day for all parents who are connected...they love bribes!
Finally, you can send the invite flyer home that you can print from the Add Members section. This is an easy way to get the message out there; however, many may not fully read the information!
I typically wait a few days and then anyone who has not signed up gets invited through the "invite members" section and I enter their cell phone number and email address. They can sign up under either method, but they can't say they weren't invited!
Question: Should I type in the student's names or have parents do that?
Answer: I have done this both ways! Last year was our school's first year using Bloomz as a whole school. I wanted to make the implementation easy and I took the time to enter the student names for all the classes on our campus. That was over 820 students! (Yes, I know Bloomz was able to do this for me as a school account, but I went ahead and did it myself during the summer.)
This year, I instructed teachers to not worry about student names and just allow parents to type in the names of their child. This was so much easier and much less headache!
Having the names already in Bloomz seems easy enough; but, we forget we're asking people to sign up for something and they aren't used to this. Although the names were already in Bloomz, many parents were still typing their kids' names. This caused multiple student accounts and was a nightmare! I saw much less of this having parents enter their own student names.
Question: I have the same student in my Bloomz twice, what do I do?
Answer: You can fix the multiple student issue under the "Manage Members" section. When you go into "Manage Members," you click on the tab that says "Students." From there you can connect the student profile you want to keep with any parent accounts they should be aligned with and then remove the extra student account. TAKE NOTE: When you remove the extra student account, be sure to click Remove Student Only! Do not remove student and parent!
Question: How am I using the Bloomz calendar?
MY Answer: I love the calendar feature of Bloomz! It was probably one of the two biggest features that brought me to Bloomz!
I personally love that it connects to my Google calendar...yes, my Google calendar! I have a separate Google calendar for my class titled Class Calendar. I make all updates for the class in this area. It is great because many of my events I place on my calendar may end up on the Class Calendar so I just copy the event onto the Class Calendar which is usually hidden in my Google calendar features; however, all the events from this calendar show up on my Bloomz updates without my needing to make any additional updates on Bloomz!
If you need to figure out how to connect your Google calendar check out this part of the Bloomz Support site...https://goo.gl/cebg86.
Question: Cover Photo Issues?
Answer: If you're going to have a Bloomz class, you want a creative, unique cover photo setting your class apart, right? How frustrating is it trying to create a great cover photo?
I've learned using Canva (www.canva.com) is a great way to create this cover photo.
Remember the dimensions for the cover photo:
Aspect Ratio: 16:9
Pixels: 507 x 284
Now, go get creating!


Tim is a second grade teacher at Kings River-Hardwick School in California. He has been using Bloomz successfully for 2 ½ years. He serves as the Bloomz school coordinator and works regularly with teachers to help implement Bloomz in the classroom and school site. Tim is also a Bloomz Ambassador and a group admin for the Bloomz Teachers Facebook Group.